Being the Bridge between East and West
We want to change people's perceptions about the APAC market when it comes to launching and marketing mobile apps, helping partners achieve greater success in this region.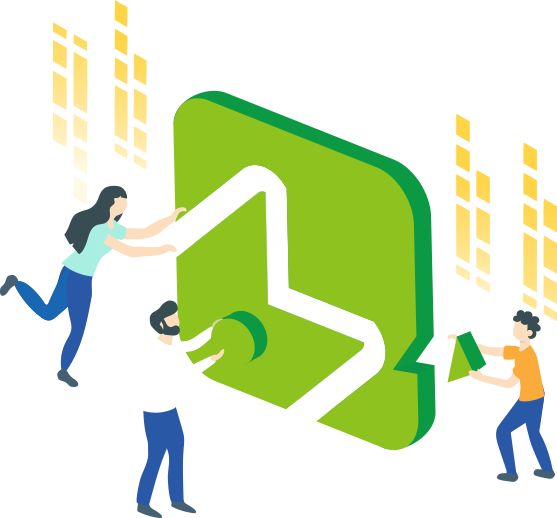 Our Mission
We want to be the company that connects East and West. We believe that by leveraging our reach and knowledge of the APAC market, we can help app companies to build a successful app business on a truly global scale.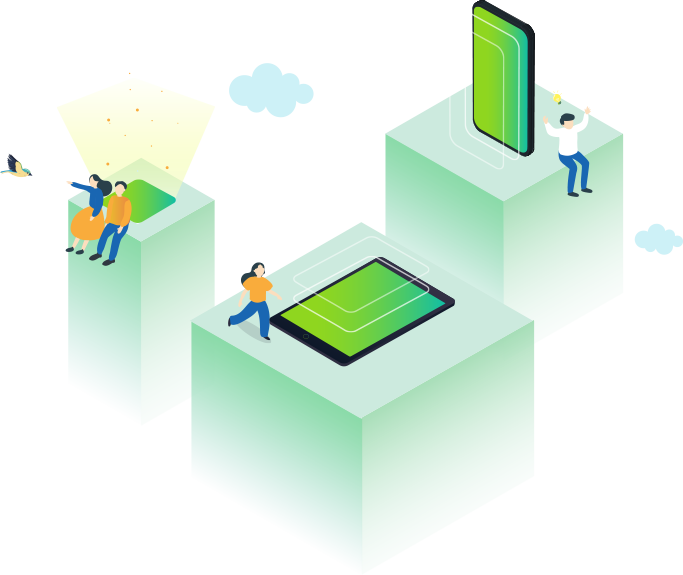 Who We Are
Since launching in 2015 Mintegral has quickly grown to become one of the largest mobile advertising platforms in Asia. We offer a full stack of programmatic products and services including our own Advertiser Self-service Platform, DSP, SSP, Ad Exchange and DMP. We have also created the Mindworks Creative Studio, which offers publishers and brands cutting-edge creative solutions, from traditional creatives right through to the latest interactive ad formats.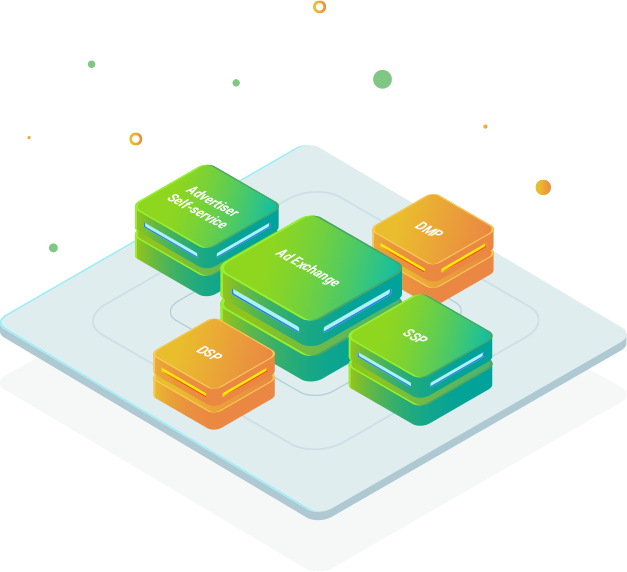 Why you should work with us
The experts in APAC

As a company founded in China and with offices in Japan, Korea, the US and Europe, we have the expertise, scale and experience to help you grow your business in the APAC market.
Advanced, AI-driven technology

We have created our own advanced AI algorithms which are at the heart of our programmatic platform. Our AI technology delivers campaigns with greater precision and intelligent targeting, meaning you get the best possible results and ROI for your campaigns.
Programmatic-first

Our services are based around our full stack programmatic marketing platform, meaning that we deliver an end-to-end service that helps you grow your mobile app business in the most efficient way.
Interactive Experience

By using innovative video and interactive creative formats that allow you to engage with your users better than ever before, we are creating a new generation of mobile advertising experiences.
We Are Young,
Adventurous & Innovative
We have more than 200 employees worldwide, over 60% of whom are from product and technology sides. We constantly strive to innovate and challenge what people expect from mobile advertising and offer the best possible results to our customers and partners.
Our Global Offices
 

London

 1 Hardwick Street, London EC1R 4RB, United Kingdom

 

Amsterdam

 Vijzelstraat 68, 1017 HL Amsterdam, Netherlands

 

Copenhagen

 4 Store Kongensgade 100C, DK-1264 Copenhagen, Denmark

 

New Delhi

 Mgf metropolis Unit 417 4F, Sector 28, M.G.Road Gurgaon, 122002

 

北京

 北京朝阳区望京启阳路金辉大厦31层

Beijing

 31F Radiance (Jinhui), Qiyang Rd. Wangjing, Chaoyang District, Beijing, China

 

Hong Kong

 Room 701A, 7F, Office Plus, Prince Edward, 794-802 Nathan Road, Kowloon, HK

 

广州(总部)

 +86-20-37039757

 广州市天河区珠江新城兴民路222号之三天盈广场东塔第43-44层

Guangzhou

 +86-20-37039757

 43rd and 44th Floor, East Tower of Top Plaza, 222-3 Xingmin Road, Zhujiang New Town, Tianhe District, Guangzhou

 

San Francisco

 7th Floor, 100 Montgomery Street, San Francisco, CA 94104

 

Sartell

 1900 Medical Arts Ave S, Suite 200, Sartell, MN 56377

 

Minneapolis

 400 South 4th Street, Suite 1015, Minneapolis, MN 55415

 

Tokyo

 +81-03-6717-4417

 28F, Tower A, Shinagawa Intecvity, 2-15-1, Konan, Minato-ku, Tokyo

 

Seoul

 501, Teheran-ro, Gangnam-gu, Seoul, Republic of Korea
Want to grow with us? Check out our opening positionsJoin us