Whilst a lot of countries in the west are still preparing for 5G and building out their infrastructure, China – amazingly – is already looking ahead to 6G. 5G services are already live across the three major state-run operators in 50 key cities. 
It's hard for a lot of people in the west to imagine how 5G will change their lives, let alone comprehend what 6G may bring. In comparison, many major cities across the US have been promised faster speeds and better connectivity thanks to 5G; however, widespread coverage is not expected until well into 2020. 
China's commercial 5G network is a different story. With close to 12,000 5G base stations activated at the start of November and China's three telecom operators on board, its 5G network and infrastructure – the biggest in the world – is already delivering for its people.
Analysists at Jefferies believe that, by the end of 2020, 7% of China's population will be using 5G. That's huge, and will go a long way toward cementing China as the world's largest 5G market.
With 5G services in China priced cheaper than 4G services on a per-gigabyte basis, the country's 840 million+ mobile internet users have a lot of incentive to upgrade to a faster, better service.
That also puts China firmly in front when it comes to mobile game streaming services. But is it a market you should be focusing on?
The growth of game streaming and the subscription model
First, we need to understand the growth of game streaming and how it looks set to disrupt the global gaming industry.
Google Stadia, Apple Arcade, Microsoft's Project xCloud… These are all cloud gaming and streaming services giving players the chance to access large online libraries of games for a set monthly fee.
It's a whole new way of gaming. A large part of the disruption will come from the subscription model, and encouraging gamers that the future lies in investing monthly to access a library that they won't physically own.
Deconstructor of Fun has published an in-depth article on the intricacies of the subscription model, why it looks so attractive against other models such as 'try before you buy' and 'free to play', and why we'll be hearing a lot more about it in the coming decade.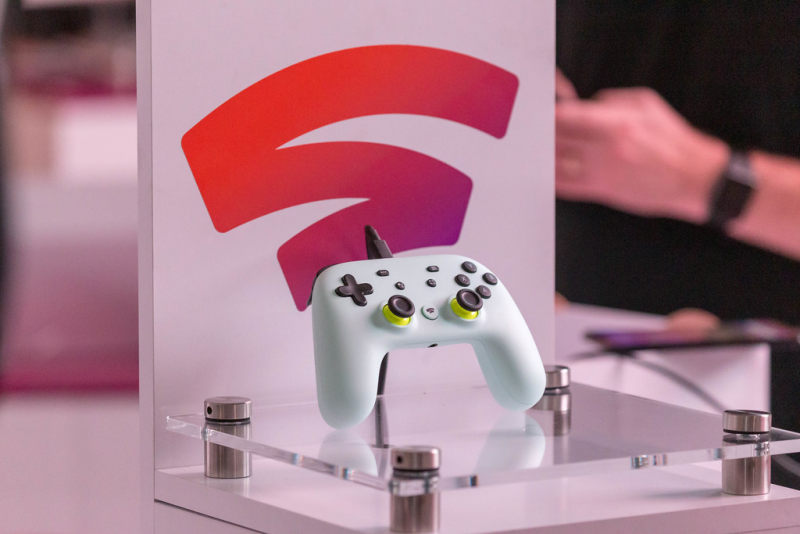 Credit: Marco Verch, Flickr
The subscription model is nothing new in reality, but has helped companies such as Amazon, Spotify, Netflix, Adobe and others grow exponentially and boost their valuations whilst also delivering for their customers.
In fact, there are already gaming companies using subscription models, and those that are using them typically see a 20% higher retention rate and higher monetisation overall, according to Google.
Subscriptions could also be the perfect PR move to counteract the anathema around microtransactions and loot crates; a monetisation model that attracts ire not just from gamers but governments, too.
Apple, Google and Microsoft are banking on subscription services and the cloud being the future of gaming. While the benefits are there for developers and publishers, though, there are still some issues surrounding subscriptions and cloud gaming that leave some gamers unconvinced.
Why cloud gaming isn't a perfect sell
For one, committed gamers could find themselves out of pocket every month, as each service will have its own exclusive games as highlighted during Verge's recent test of Microsoft's Project xCloud.
Only four games were available for them to try at the time – Gears 5, Halo 5: Guardians, Killer Instinct and Sea of Thieves. Each one a Microsoft exclusive. It's highly unlikely gamers will see Sony exclusives God of War or Horizon Zero Dawn on Project xCloud.
Committed gamers will have to pay for a separate service to access those titles and others, as they do now by purchasing different consoles. 
Will anything really change for gamers, then, other than the way games are accessed? And will cloud gaming end up being more expensive for those that love their hobby in the long-term?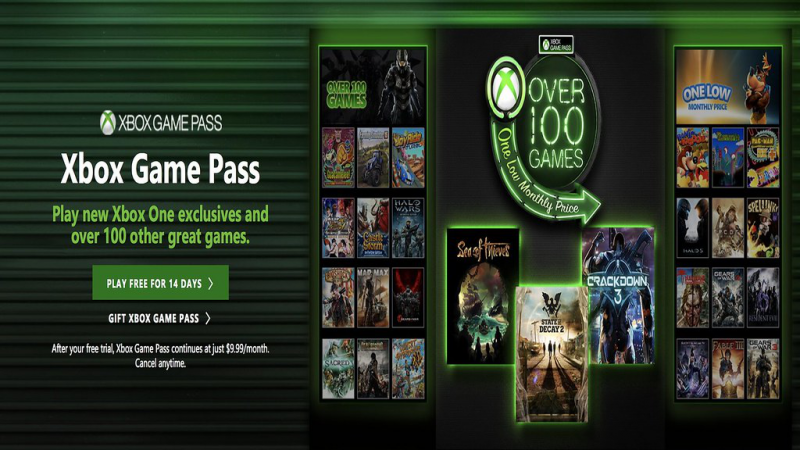 Credit: Microsoft
Connection speeds are also an issue, too, with natural broadband infrastructure in each and every territory going some way to determining how well the service performs. Some testers have reservations about Google Stadia's latency issues, but Google insists it won't be a problem on launch.
5G could be the key to solving those problems, though, delivering game streaming to the mass market; something Madrid-based PlayGiga is working hard on. 
"[Cloud gaming] is a key use case for 5G for telecoms to reach the residential markets," says PlayGiga CEO, Javier Polo, on proving the case for countries investing in 5G.
PlayGiga works with global mobile carriers and helps to power cloud gaming services, and allows high-performance games to be streamed across numerous devices, negating the need for an expensive PC. 5G will be key not just to PlayGiga's future success, but cloud gaming's global adoption, too.
5G could see the global cloud market gaming surpass $6.2 billion 2020 (from 2017's $765 million) according to Research and Reports. Surely China, with its 5G infrastructure, will be leading that charge?
Will mobile game streaming take off in China?
Cloud gaming's success in China will implicitly rely on mobile streaming and 5G technology. Google Stadia, Microsoft's Project xCloud and Apple Arcade are unlikely to see the light of day in China, and therefore won't be troubling the PC gaming market any time soon.
There are also question marks over whether gamers in China will be willing to pay for cloud gaming subscription services. Recently China passed a law restricting spending limits for under 18s on gaming to between $28-$57 a month.
The regulation has been passed to address "poor academic performance across a broad swath of society" amongst youths and to tackle issues such as video game addiction. The spending limit focuses on microtransactions and DLC – could it also apply to cloud gaming subscriptions?
Gamers under 18 will also be limited to a curfew, restricting their gaming time. As we highlighted in April, though, in conjunction with Newzoo, the most active gamers in China are aged 21 and above; there are actually more active older gamers than younger ones in the country.

Credit: Mintegral/Newzoo
With 73% of China's mobile gamers in full-time employment, with many willing to spend on mobile gaming, and with the rollout of 5G technology, it's created a battleground between Alibaba and Tencent to capture their attention and create the world's largest cloud gaming market.
Daniel Ahmad, an analyst at Niko Partners, says: "We believe that China will become the largest cloud game market by 2023 as 5G and new business models for cloud services enable mobile gamers to play cloud games."
For developers, publishers, advertisers and others looking to enter the Chinese mobile gaming market, it's worth factoring streaming and 5G technology into the mix now to improve any future chances of success you may have.
Working with a company that has ground-level knowledge of China's mobile landscape, the market and the demographics that use it can also be key to success. To find out more, contact our team today to find out more about the future of cloud gaming and mobile streaming in China.