With the implementation and wide-scale adoption of ads.txt on the web, the mobile app ecosystem is looking for similar ways to ensure transparency and legitimacy for both publishers and advertisers. But is app-ads.txt the right step towards reducing ad fraud?
From ads.txt to app-ads.txt
Before we talk about app-ads.txt, let's talk about its parent term, ads.txt. This was originally launched by the Interactive Advertising Bureau (IAB) Tech Lab in 2017 as a reaction to significant problems around domain spoofing (sellers pretending to have access to ad inventory they didn't actually have access to). 
The implementation of ads.txt made it easier to distinguish between real and fake traffic and millions of publishers have since adopted this tool. With ads.txt proven to be so successful for the web, it was only a matter of time before the mobile app ecosystem would adopt it.
What is app-ads.txt? 
App-ads.txt is the technical standard for App publishers launched by the Interactive Advertising Bureau (IAB) Tech Lab in early March this year, which is an extension of IAB's ads.txt standard for web publishers released in 2017. 
This new standard provides a mechanism for app publishers to declare their authorized digital sellers. In other words, app-ads.txt makes it clear who is allowed to buy and sell in-app ad inventory and who isn't.
How does app-ads.txt work?
Much like ads.txt, app-ads.txt is a file that the app publishers need to have inside their apps in order for the ad network or demand-side platform (DSP) to know if the ad resources they are buying are legitimate.
The chart below should explain the flow better: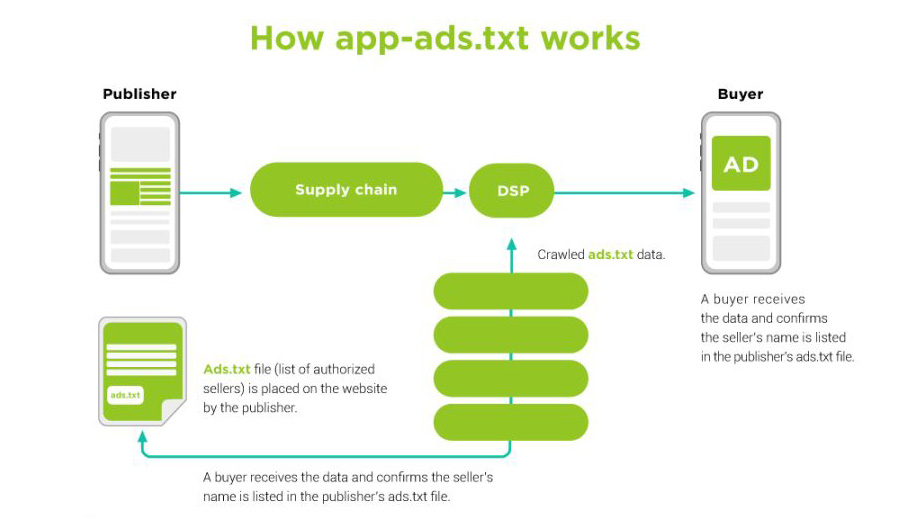 What does app-ads.txt mean for publishers and advertisers?
The adoption of app-ads.txt is essentially an extra layer of protection between publishers and advertisers and it brings three main benefits:
Publishers get higher revenues by having this file inside their app, as more brands would work with publishers with legitimate ad inventory

Advertisers would benefit from this because app-ads.txt will make it more transparent to see which publishers have authorized inventory and avoid the rest

The mobile app ecosystem will benefit from increased transparency and ad fraud levels will decrease as a result
Mintegral supports app-ads.txt
Mintegral is proud to announce that its advertising system now supports the app-ads.txt standard. The implementation of this initiative will protect mobile app publishers from unauthorized sellers, ensure that advertisers' expenditures are protected, and build a more secure and transparent mobile app advertising ecosystem.
Chunyu Wang, Senior Product Director at Mintegral, said: "Ad fraud has always been a potential threat to the programmatic advertising industry, and app-ads.txt is a secure and reliable third-party verification technology that effectively reduces advertising fraud and makes ad inventories of publishers and developers more reliable. We have established a dedicated service team to actively help publishers and developers implement app-ads.txt and build a healthier, more secure and transparent advertising ecosystem."
How to set up the app-ads.txt file
There are 4 steps you need to follow:
Make sure your app-ads.txt file is set up correctly. If your file contains any errors or typos, your ad may be blocked. This is because any documents that have been released during implementation will be considered a true source of data. 

Your app-ads.txt file should be in the root directory of the website listed on your iOS or Android app store listing. See the

ads.txt specification

for more details. 

To avoid possible revenue loss caused by errors, double-check the file to make sure it is released correctly if you have already published the app-ads.txt file. 

For publishers using Mintegral advertising products, your app-ads.txt file should contain lines of code in the following format:

mintegral.com, 00000, DIRECT 
* In any case, you should always use mintegral.com as your domain name, and replace the Publisher ID 00000 in the sample line with your own developer ID. 
Note: You can get your Publisher ID on the monetization platform by doing the following:
Log in to the monetization platform (Click

here

to log in)

Click "Account" to visit the company information page and you will see the "Publisher ID"
See screenshot below for more info: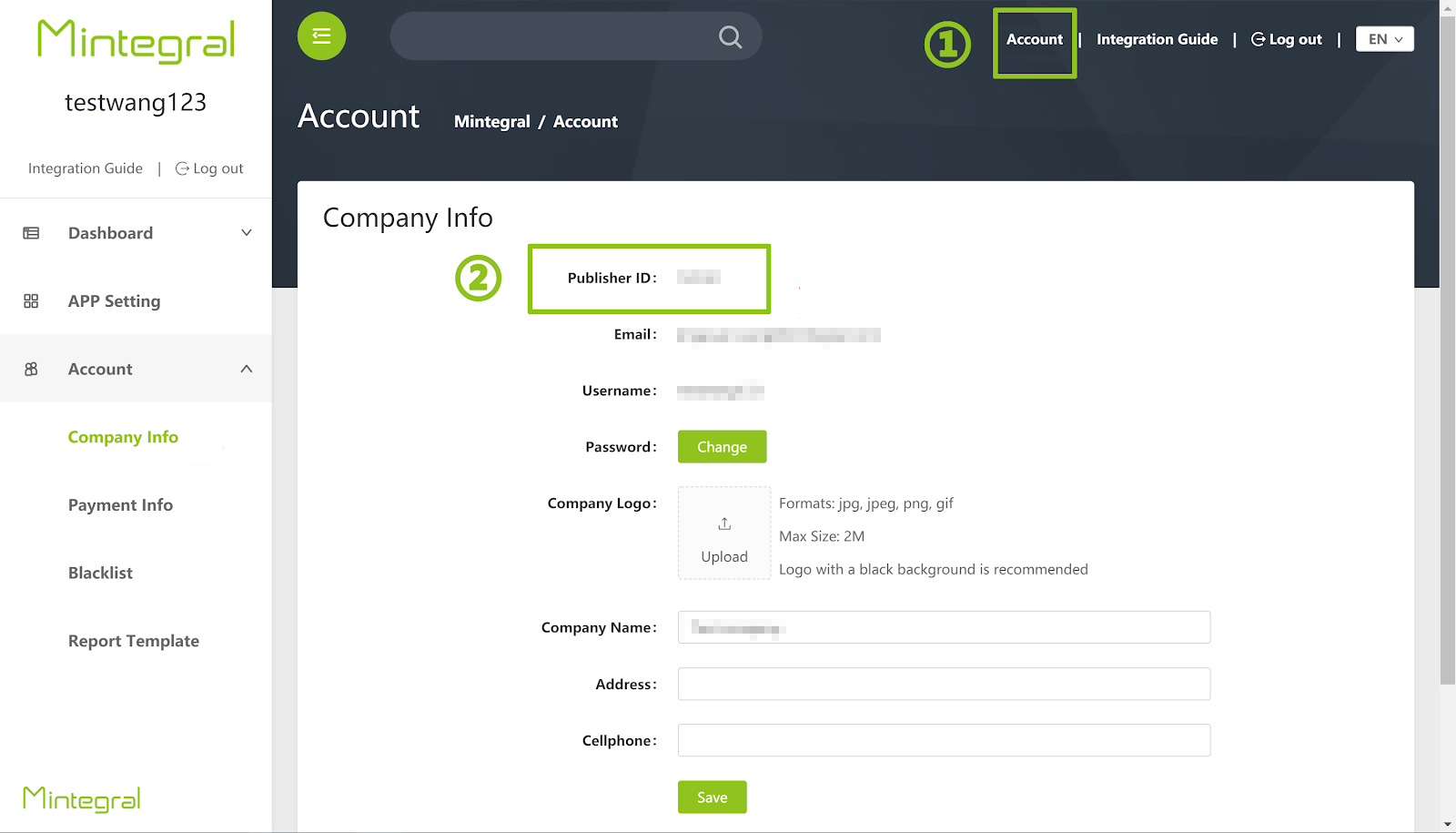 Conclusion
The mobile app ecosystem is starting to take ad fraud seriously and the implementation of the app-ads.txt standard is a step in the right direction. With more transparency around the inventory buying/selling process, it's a win-win situation for both advertisers and publishers, so we expect this standard to be widely adopted in the not-too-distant future.
At Mintegral we strongly recommend that publishers create and publish app-ads.txt files in their development domains, ensure that the file does not contain any errors, and is implemented correctly. This will prevent publishers from unauthorized, unscrupulous sellers' damage to brand reputation and revenue. Publishers who do not implement the app-ads.txt file will not see changes to their advertising services nor benefit from the extra layer of protection brought by this standard.