Narrative games are a big part of the Western games industry. But if you attended industry conferences, you might not realise they're also a decent part of the Chinese video game market too.
With much of the focus on China falling on its regulatory environment, the unique features of its market and range of distinctive social media apps, opportunities for narrative games might not seem high on the list.
However, there is a real opportunity for the genre in China. Here's why.
The silent giant
Before we break down the precise opportunity for narrative games in China, it's worth taking a moment to think about what they are.
Interactive stories are like those old choose-your-own-adventure books where you live out an adventure as another character, making decisions about what to do next.
Apps like Episode and Choices are incredibly popular. In them you can chose to live out a whole series of stories as a main character and make choices about what to do next.
A lot of the stories used in these games are inspired by teenage dramas and high-school films. Some of them have been made in collaboration with IP holders so you can play through a story set on your favourite film or TV show.
Episode, Choices, and games like them monetise by locking away some tantalising choice options behind paywalls. Right as players are invested in the story and their characters, they might have to pay $2 in order to kiss their love interest.
This monetisation model is incredibly effective. Apptopia stated that the top seven most popular interactive stories made between $10 and $15 million in a single month in 2018. According to Think Gaming, it is estimated that Episode makes $75,000 in revenue a day in the US alone.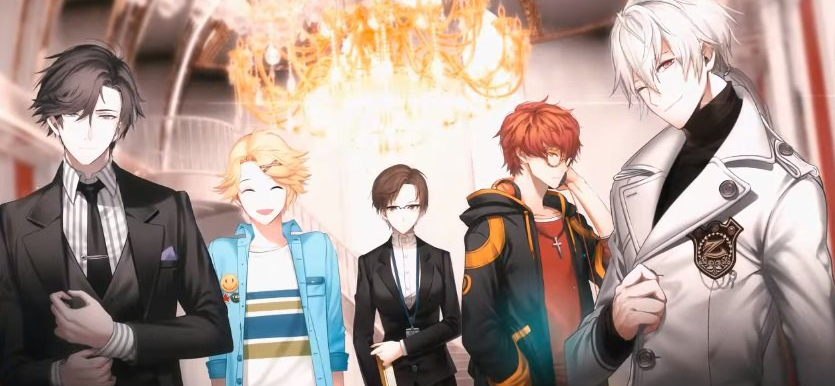 Mystic Messenger developed by Cheritz.
Love sells
The narrative game genre is popular in the West. But if we're looking at where they've really thrived, it's actually Asia that's been the true home for the genre.
Japan is arguably the home of the genre. Called Otome Games in the region, they have a storyline often involving a cast of young men, with various traits and personalities, who the player woes. The goal is often to end up happily with the male character of choice and players must work their way through the narrative to achieve it.
Additionally, there are similarly popular narrative games in the Korean market too.
Mystic Messenger is a Korean dating simulator which has stolen many hearts. In the game you play a young woman who stumbles upon a secret group chat.
The characters message you over the course of 11 days and you get multiple choice options of what to respond to them. The game unfurls in real time meaning players have to keep up with the storyline. Miss a chapter and you will have to pay to go back to it.
Mystic Messenger's popularity shows how well the genre has done in Asia. It hit 2.5 million downloads within the first five months of launch.
And with games like this resonating in other major Asian markets, it should come as no surprise that Chinese players enjoy these titles too.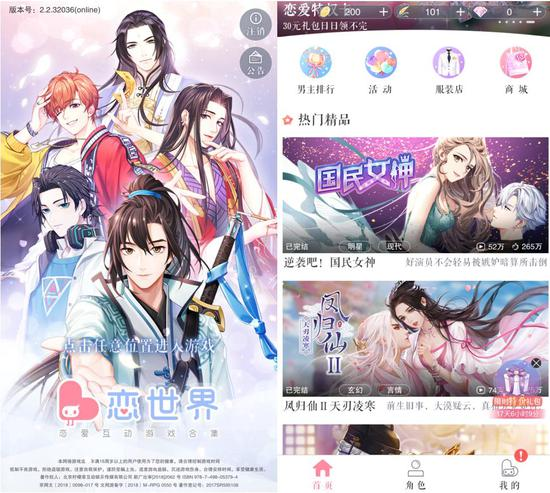 Love World developed by Lemongrass Studio.
Love in China
China has a number of successful narrative games to call its own. Chapters is a game similar to Episode and Choices created by the Chinese company ChineseAll and it is one of the top 30 most profitable games on mobile stores.
Love World, developed by Lemongrass Studio and released by Galaxy Interactive Technology, has recently hit China's top 10 iOS rankings. It features a full cast of characters to take on dates with, completely illustrated and animated with even dubbing to help you with the reading.
Tencent decided to also dip into the fruitful ocean that is the mobile interactive story market and announced One Thousand and One, which is yet to be released.
Then there is Love and Producer. Love and Producer is a dating simulation game and is an absolute sensation in China. The game made $3.1 million in a single day and currently has more than 4 million daily active users. It is said to have made $32 million in revenues in January 2018 alone.
Players are so devoted to their characters that they will dig deep into their pockets. Li Zeyan, one of the characters from the game, has his birthday on January 13th. A legion of players rented a gigantic digital billboard in Shenzhen to wish the fictional character a happy birthday.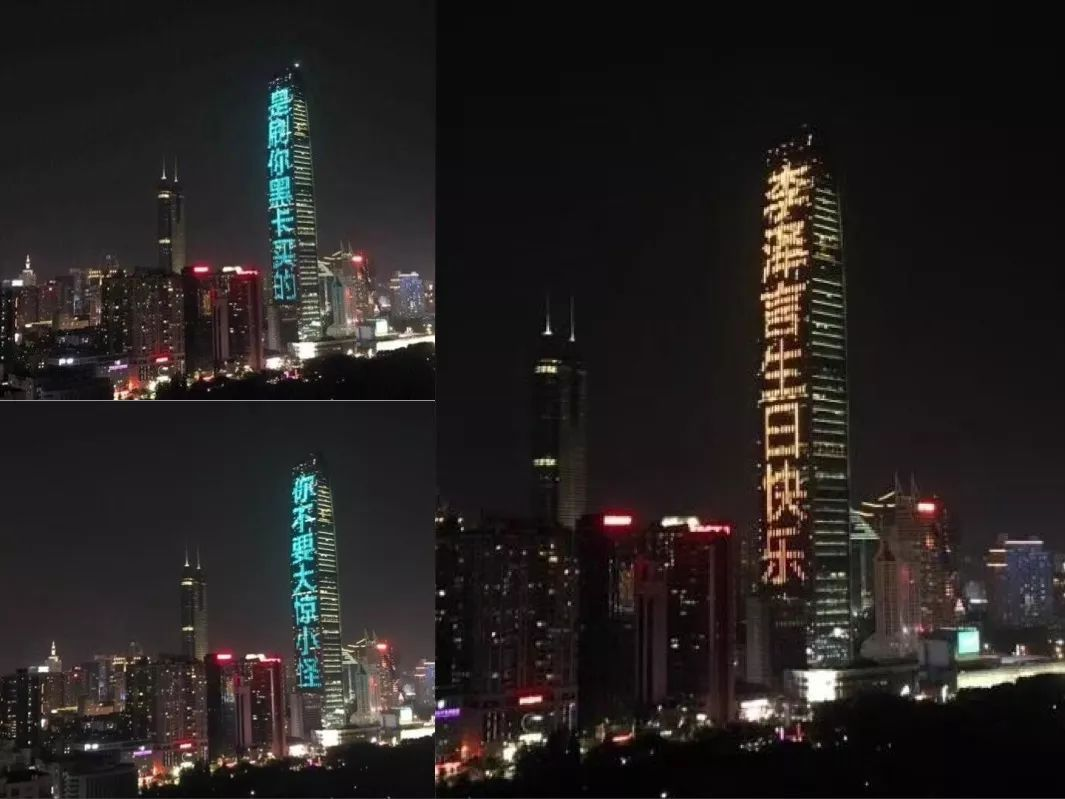 The billboard reads: "Happy birthday, Li Zeyan! We bought this with your black card, so don't be surprised!"
Crucially, players of interactive stories are predominantly women. A whole 90% of players of Love and Producer are female and other titles share similar figures.
Women, particularly young women, are an incredibly powerful spending power in China.
Chinese female consumers spent $3.5 billion on mobile games in the first half of 2018 alone and it is growing at a much faster rate than the mobile games market as a whole, according to China's Game Publishing Committee in collaboration with Gamma Data.
This suggests that narrative games aren't just successful in the region; they're a great way of reaching players that may not play often talked about MMORPGs or throwaway hyper-casual hits.
Conclusion: to the heart of Chinese pink power
Narrative games are an often underappreciated part of the global video game market. But as China shows, the genre is underestimated at your peril.
Not only are narrative titles wildly popular, the mechanics behind them lend themselves well to IP or game concepts that appeal to women in particular.
This is important. With much of the focus on China having gone towards MMORPGs, MOBAs and hyper casual games, narrative titles offer a different route to success in the market for developers and advertisers alike.
Tapping into the unique appeal of narrative games could make a real difference to the prospect of your business in the country in the coming year.