This year the Asian Games took place in Jakarta and Palembang, Indonesia, Spectators could watch world-class athletes compete in sports like soccer, swimming and tennis. And they could also watch top esports athletes battle it out too.
Yes, the 2018 Asian Games marked the first time esports has had a presence in a traditional sports tournament.  Organised by the OCA in partnership with the Asian Electronic Sports Federation and the Indonesian Asian Games Organizing Committee, the championships included a total of six esport games.
Interestingly, a number of them were found on mobile devices. From Hearthstone to Clash Royale to Tencent's enormous hit Honor of Kings, Asian Games competitors and fans were able to watch 'on the go' esports throughout the tournament.
But how well exactly are the current biggest mobile esports doing in a sector set to smash the billion dollar mark in 2019? Let's take a look at the four biggest mobile esports to see how they're competing on the global stage.
Clash Royale
The tower defence, hybrid real-time/turn-based card strategy game is one of the most widely played esports in the world. 27 million players took part in its open to all Crown Championship last August, giving it a reach that other esports could only dream of.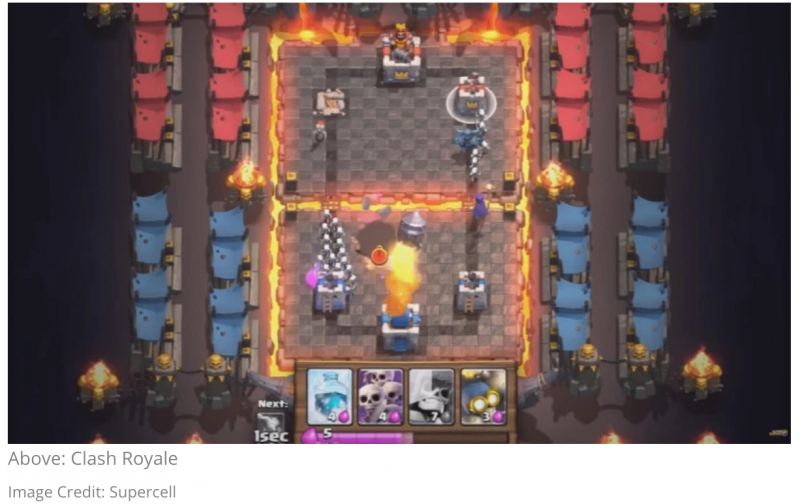 Unlike other players in the esports market, Clash Royale is a mobile-only game and has no PC or console equivalent. The championships are broadcast in portrait mode to promote mobile viewing and is streamed on YouTube instead of Twitch to appeal to Clash Royale's younger audience.
Interestingly, the tone of Clash Royale's broadcasts are silly and self-aware. This is quite a contrast to the hyper-serious esports coverage prevalent across the wider sector.
Crucially, Clash Royale looks to have good long-term prospects due to its professional infrastructure. Supercell's nine-week-long Clash Royale League has 36 teams competing within it, including famous names like Cloud9, Team Dignitas and Complexity.
And with a prize pool of $1 million up for grabs, Clash Royale's esports scene has enough money flowing into it to go toe to toe with the esports big boys.
Honor of Kings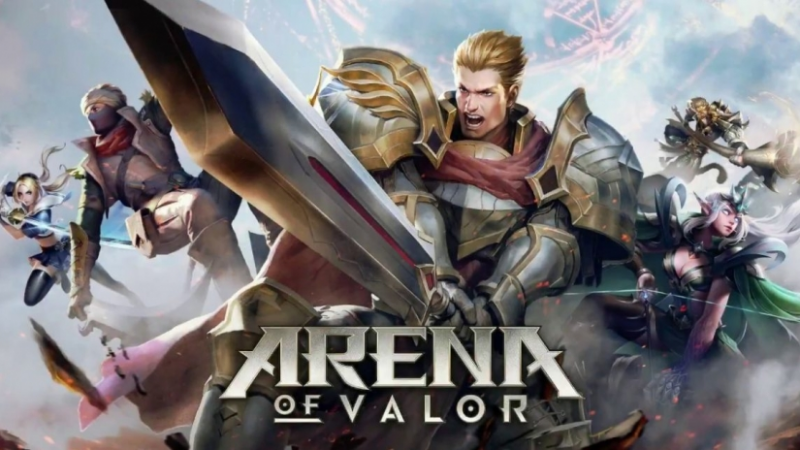 Honor of Kings – known as Arena of Valor in the West – is the biggest grossing mobile game in China. This multiplayer online battle arena game has over 200 million monthly players spending an average of six hours each week on the game.
With such a large fan base, it is no wonder, however still dizzying, that their esport tournaments attract a huge audience in Asia. The game's esports events have attracted 19.5 million viewers in China already and it is only likely to grow bigger in 2019.
That's because the King Pro League is about to start. Featuring leading teams from across the Asia Pacific area and touring the region, the McDonalds back tournament offers a prize of $500,000 for the winning teams.
But Honor of Kings hasn't just done big business in the Asian esports scene; it's also had two enormous championships in the West too.
The 2018 International Championship featured 16 teams and a $600,000 prize pool, the most Tencent has ever given. On top of that, their summer World Cup had a $500,000 prize and was held in Los Angeles.
However, Honor of Kings does face one challenge that other esports don't: the Chinese government. Labelled addictive and "a poison" by Chinese state media, Honor of Kings' biggest competitive battle might not be in the arena – it might be in the halls of power instead.
Hearthstone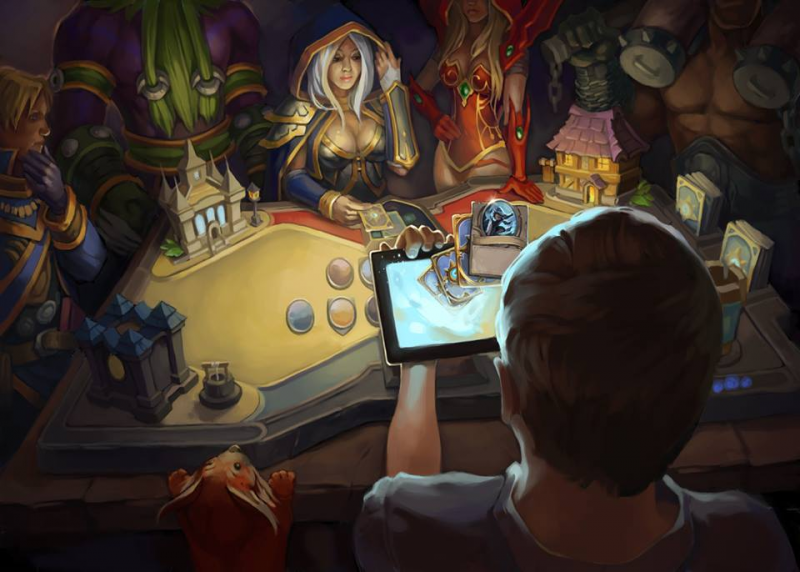 Hearthstone can be played on both mobile and PC. Credit: Blizzard.
Hearthstone is one of the top five most watched esports games, competing with the likes of League of Legends and Overwatch. Released in 2014, the free-to-play collectable card game has since gone onto establish itself as a steady player in the global esports scene.
The Hearthstone World Championship was introduced in 2016 and is the largest Hearthstone tournament in the world. Sixteen players compete for an impressive $1 million prize pool. People spent more hours watching the Hearthstone World Championship in January than the Overwatch League Grand Finals in July, showing its surprising clout.
Being on both mobile and PC, Hearthstone is a flexible game with a wide appeal. Blizzard recently announced that the game has surpassed its goal of 100 million registered players who enjoy the game both at home or on the go.
While its tournaments still focus mainly on PC, we are seeing a growing community of competitive mobile Hearthstone players coalescing around events such as Amazon's Mobile Masters.
And fortunately for Hearthstone, its publisher sees that there is real value to supporting the mobile ecosystem.
To support its massive esports scene, Blizzard has launched the Blizzard Esports Mobile App, where fans of esports can keep up to date with scores, schedules, updates and other game-centric updates.
This gives the Hearthstone community a great resource to help them stay on top of the news surrounding their favourite games.
Guns of Boom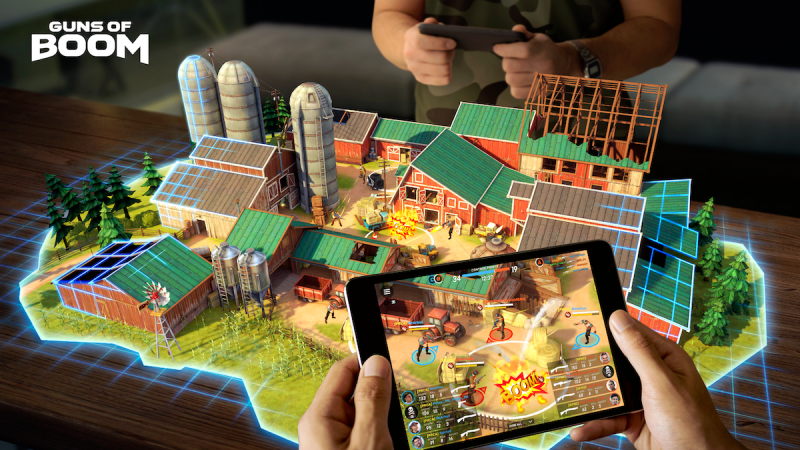 Guns of Boom can be viewed in AR. Credit: Game Insight.
Guns of Boom is a mobile esport on the up. The first person mobile online team-based multiplayer game, which recently hit an impressive 30 million players, aims to merge competitive esport action and with casual play in a number of interesting ways.
The most intriguing way it does this is through the inclusion of an AR spectator mode. Users of this mode could view the action of the tournament through their phones as if it were taking place on a miniature model in front of them. As they moved their phone around a flat surface such as their coffee table, they could focus in on details of the game as it was playing out in real time.
"It's something that nobody else is doing yet," said Nikita Sherman, Head of Strategy at Game Insight. "While other games in the space seem to be treating augmented reality as a novelty, Guns of Boom leverages the power of AR to give players a better way to experience game spectating."
But while Game Insight is revolutionising the game through AR broadcasting and accessible FPS gameplay, it hasn't forgotten to run the traditional esports tournaments that are the bread and butter of the scene.
The company recently partnered with ESL to bring its first tournament to life. The Guns of Boom Finals, which were held in Los Angeles, saw eight teams battle out for an impressive $120,000 prize pool at the end of the first season in November.
This suggests there is room for growth in the overall sector.
Summary
Mobile esports have a large amount of potential to grow. With improved development tools allowing developers to create engaging network multiplayer games and high-performance gaming phones reshaping what players can do with devices, it is more than possible that competitive mobile games will come to greater prominence soon.
There are barriers to uptake still. Specifically, there is still some stigma around mobile games from hardcore competitive gaming fans and issues with controls for some types of mobile games.
However, this line of thinking misses the way that mobile esports both deal with the problem and have strengths of their own. Games like Clash Royale and Hearthstone may not reward "twitch" style reaction times, but they do reward strategic thinking – offering a thoughtful esport experience.
And with mobile game audiences regularly significantly larger than PC or console counterparts (as well as being more geographically spread), mobile esports can – if executed properly – bring competitive gaming to a much broader range of players in the coming year.
And with the esports industry aiming to grow rapidly in the next decade, mobile games could prove an essential component of that growth.