A few months ago industry website Pocketgamer.biz published the latest of its Developer Trends survey.
For two years running, developers have cited the growth of emerging markets like Brazil, Russia, India and China (BRIC) as the key markets for growth. Of these, the country that the majority of developers see as the fastest growing is China, which recently overtook the US as the most lucrative market for mobile games, according to App Annie.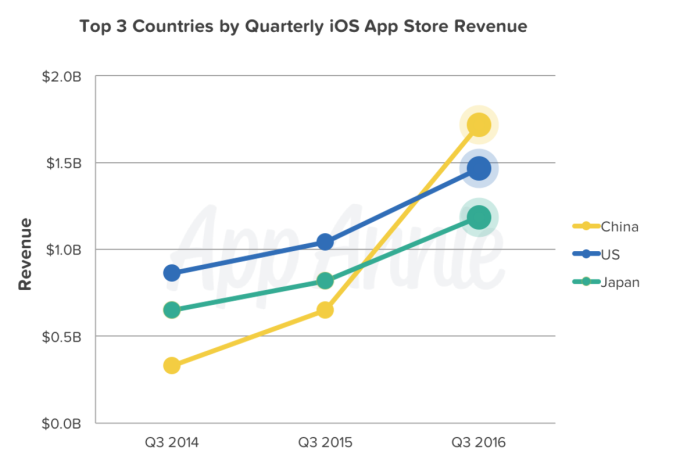 In the Trends report you can also see this emphasis on the APAC region – although the US remains the number on target for game developers – possibly because it is the largest English-speaking market, and therefore a low-cost target for Western developers.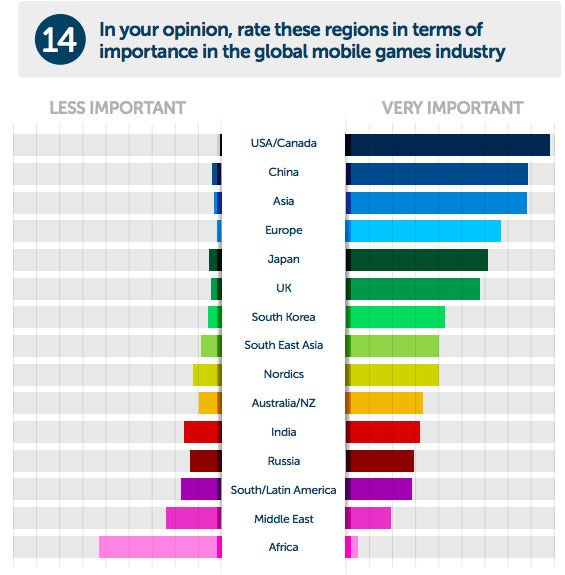 This is a slight change to the previous Trends report, from Autumn 2017, where the respondents identified China as the single most important market. This time around, the report authors suggest that the barriers to entry in China – which are cultural, logistical and sometimes legal – continue to make it a lucrative but difficult market to enter.
Still, it's clear that APAC is on the mind of developers and publishers. When asked about the key opportunities in 2018, both the growth of the Asian market for games and outward investment by Asian publishers came high up the rankings. With 2017 being a year when companies including China's Tencent and Netease spent billions investing in established Western games companies, you can understand why publishers would see this as an opportunity for the sector as a whole to keep growing.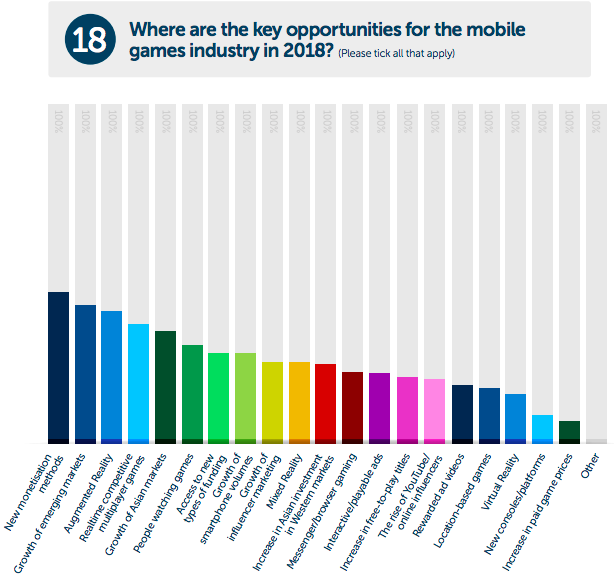 Despite citing China and the wider Asia region as key markets for mobile games, when asked which will be the most important to them over the next year, the developers who took part cited markets which are much closer to home.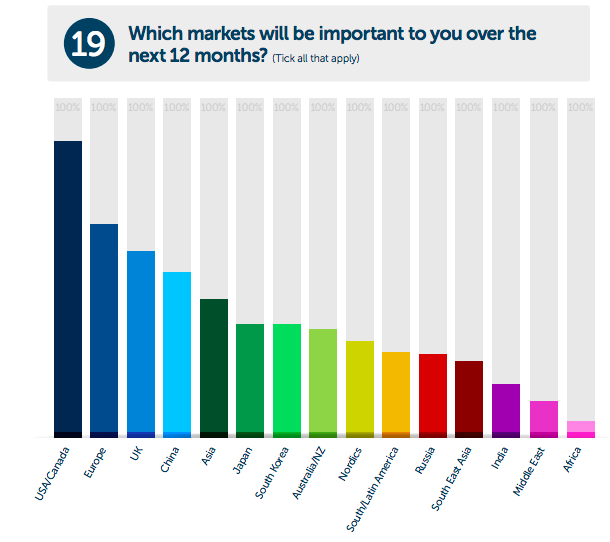 Once again, the report authors suggest that is related to the difficulty for Western companies to launch in China, Japan and other APAC countries. Whilst this is true to an extent, Mintegral is proof that there are a number of companies out there able to help bridge the gap between East and West.
It's also worth remembering that it's young mobile phone users who are helping to drive much of the rise of revenues in Asia. This means that this is a generation which are, and will remain, mobile-first gamers. This is different to many other markets, where mobile is either a casual platform for people who don't identify as gamers, or else a second, supplemental platform.
But China alone has over 600 million smartphone owners. It is not a market that smart companies can continue to ignore. And it's not just China; young gamers in Indonesia, Thailand and the Philippines account for at least 50% of all mobile gamers there too.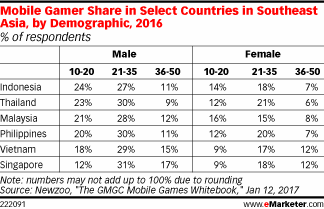 Source: http://www.emarketer.com/Chart/Mobile-Gamer-Share-Select-Countries-Southeast-Asia-by-Demographic-2016-of-respondents/203165
Of course, launching in new markets requires local expertise to really understand market differences and the local landscape. If developers want to see games perform well, they need to invest in localising their game as well as localising their UA campaigns.
So whilst this latest survey shows that developers and publishers certainly have China and APAC on their to-do list, they continue to see both risk and reward. It will be interesting to see how this changes, with Asia forecast to outgrow other markets in the coming years.