The notion that Fortnite might be entering dangerous territory is a strange one to broach.
It's a topic that's well worth visiting though, after the recent release of Fortnite Chapter 2 Season 1, a refresh of the game that some say has been needed for a while. 
In November 2018, Fortnite's player count had risen to 200 million – a 60% growth in the space of six months. Despite having more than 250 million-plus registered players now, though, Fortnite appeared to be losing steam.
Fortnite recorded its highest number of active players ever in a month with 78.3 million users logging on to battle it in August 2018. Though the game is still attracting players in their millions, progress and financial growth have slowed.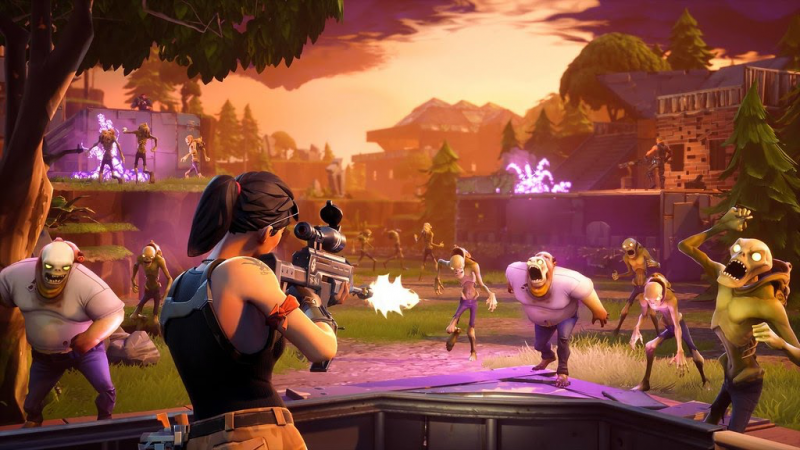 Credit: Fortnite/Epic Games
In September 2019, SuperData Research (owned by Nielsen) released its Worldwide digital games market report which made for bad reading for Epic Games.
SuperData estimates suggested that 'Fortnite revenue across all platforms declined 43% month-over-month in September', making it the game's worst month for revenue since November 2017.
A blog by SuperData published in November also suggested that 'players aren't spending on Fortnite like they used to', with combined PC, console and mobile revenue for the game failing to break the $100 million barrier in September.
Their data also suggests that in-game spending on Fortnite has been in decline since the start of the year. Also, year-on-year, Fortnite's average player count reduced by 37%.
Still, though, Fortnite's figures are the envy of its competitors, and the game is far from failing. It has hit a slump, though this year; Epic Games are hoping that Chapter 2 will give the series the boost it needs.
Chapter 2 is already having a positive effect
Something else that must have been worrying Epic Games before Chapter 2's launch was Fortnite's streaming performance.
StreamElements' Q3 2019 State of the Stream report showed that, while Fortnite was still by far and away the most popular game to watch on Twitch in Q3 2019, hours watched fell by more than 20% from Q2.
It's an all-time low for the game on the platform, with viewership in decline on Twitch since Q2 2018. Fast forward to the launch of Chapter 2 and Fortnite's position looks a lot healthier.
According to StreamElements, Q4 has started very well for Fortnite on Twitch, with fans of the game committing to 31% more hours of the game than they had in September. 
Epic Games' unique advertising stunt for the Chapter 2 pre-launch played a big part in those positive figures, with viewers logging onto Twitch in their droves to watch, er… nothing.
Well, it was actually a big black hole which had obliterated the Fortnite map. There was no explanation from Epic Games, and players were locked out of the game. Amazingly, the community reacted positively to what was essentially 36 hours of scheduled maintenance, which turned into a spectacular global media event.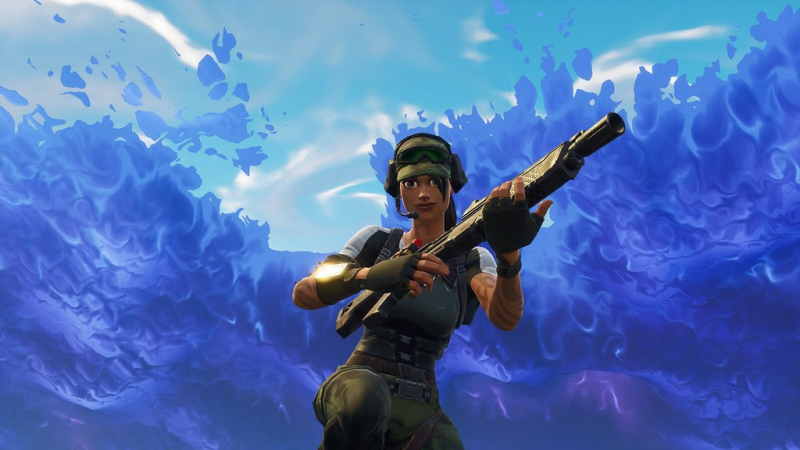 Credit: Fortnite/Epic Games
36 hours' downtime for scheduled maintenance in October not only had the potential to hit revenue hard, but make it hard for Epic to capture players' attention again – especially if no one was streaming the game. It was a gamble that worked, as Q4's streaming figures show.
Even Lady Gaga got involved, noticing the hype and social conversation enough to ask 'What's fortnight' (sic) during the downtime. 
As TIME points out, it's an incredibly creative and different way of performing maintenance, pointing out the frustration and anger from gamers who took to social media to complain in their droves when Destiny 2 went down for 24 hours for maintenance at the start of October.
Destiny 2's maintenance wasn't smooth at all, with many unable to log back in when it was said to have finished, and many others having to wait in a 'digital line' for a long time, just to play the game. The parallels between Destiny 2's planned maintenance and Fortnite's are night and day, and show just how good at guerilla marketing Epic Games actually is.
Fortnite's next chapter is already reaping rewards
Not only has the launch of Chapter 2 had a positive initial effect on Twitch streaming figures, but it's also sparked a financial revival in downloads, too. Especially on mobile; Sensor Tower reports that, on October 16, Fortnite earned $1.8 million on the Apple App Store, up from $770,000 on October 12 – growth of 141%.
So, what exactly is different in Chapter 2? Epic Games seem to have listened to players who thought there was far too much level grinding to do in what is now known as Chapter 1, with the official Fortnite account tweeting that Chapter 2 would be 'More Fun, Less Grind'.
To help with that Fortnite has introduced 'supercharged' XP weekends to help players level up their avatars faster. A new map has been introduced for players to explore (with many complaining on social media that they had become bored of the old terrain), while new hidden challenges have been introduced alongside other activities.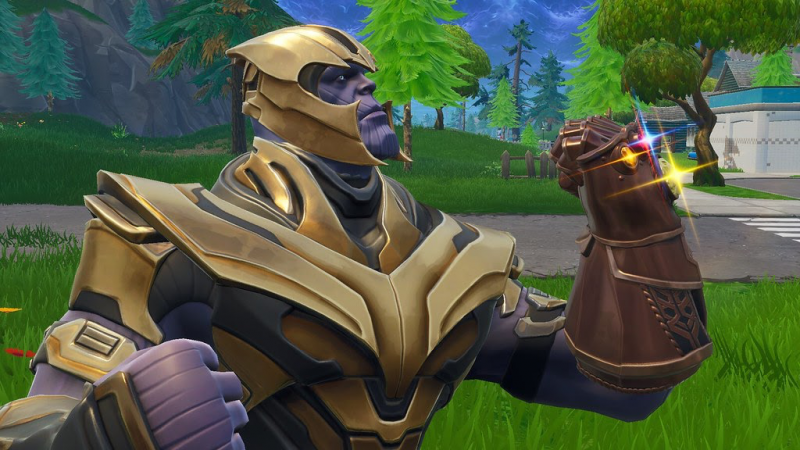 Credit: Fortnite/Epic Games
Other changes are pretty superficial, such as fast queue options, interface tweaks and style upgrades. Maybe that's all Fortnite needed in reality though; a fresh coat of paint with only minor tweaks to its impressive engine.
For a game that has built its success on small, fun changes over a long period of time, it could be argued that this is something of a soft reboot for Fortnite. With drops in stream views and revenue this year though, it was clear that some changes had to be made, all while keeping the core experience that had attracted so many people.   
Epic Games has done extremely well to do that by altering the in-game environment while keeping the game's core mechanics. The 'games as a service' model has worked so well for both them and their players over the years. Any large-scale changes could have impacted Fortnite greatly.
Epic Games has handled Chapter 2 with care though, and its maintenance-slash-black-hole advertising campaign was an excellent example of re-engaging with its community. As The Verge says, Fortnite is exciting again. Epic Games will be hoping it's still as exciting many years down the line.