With playable ads becoming an important monetization method for an increasing number of apps as well as midcore and hardcore games, they have become a powerful tool for mid/hardcore game developers to promote their games.
Data shows that besides hyper-casual games, more and more types of games are starting to migrate from a pure in-app purchase model to a hybrid "IAP+IAA" (in-app purchase + in-app ads) monetization model. A significant number of midcore and hardcore games like RPGs and SLGs have begun to introduce rewarded ads and playable ads to improve their monetization efforts.
This means that midcore and hardcore advertisers now have more avenues for using playable ads. As more and more traffic channels are starting to use this ad format, advertisers will be able to acquire high-quality users at lower costs and with higher conversion rates.
So how can playable ads help midcore and hardcore games acquire users as efficiently as possible? And what are the pain points that playable ads can solve for midcore and hardcore game advertisers?
1. Show the game's selling points from multiple angles
Unlike casual games, midcore and hardcore gameplay is more complex and has more elements to it. One of the most critical issues for those advertisers is how to showcase the core concepts from the full range of a game's core selling points, in a way that can resonate with the target audience.
Mindworks can break down the core gameplay into multiple elements depending on users' preferences across different traffic channels and show the game's different selling points by producing a series of playable ads.
For example, depending on target users' preferences, Mindworks can create various playable creatives based on different scenarios like battles, hero selection, equipment, and costumes, in order to showcase the game's various features from all angles. By combining its efforts with Mintegral's granular advertising strategies, Mindworks can help advertisers acquire high-quality players with significant accuracy.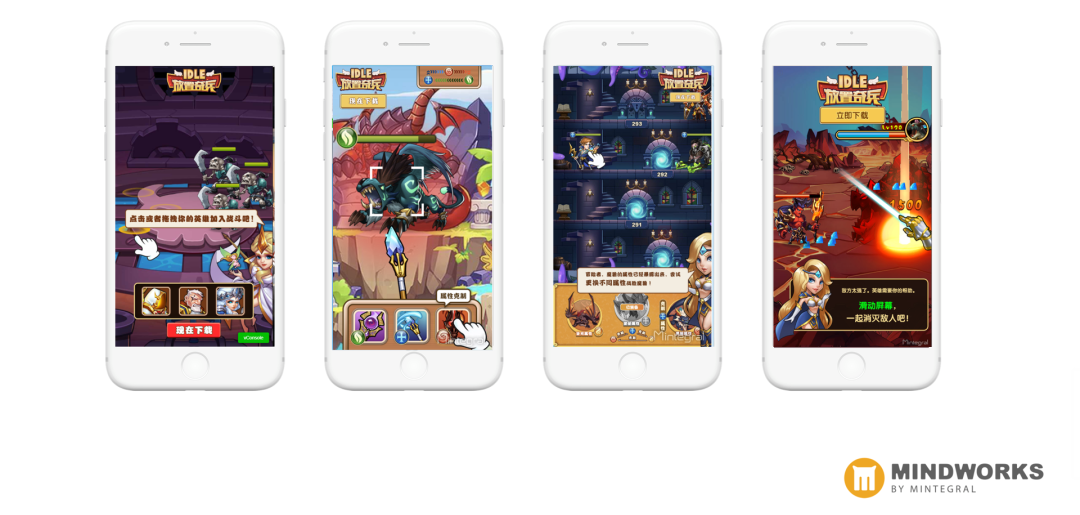 Mindworks created a series of playable ads for IDLE Hero by breaking down the core gameplay into multiple elements
2. Using multiple technologies to showcase game scenes
Midcore and hardcore games often have magnificent game scenes, so showcasing such high-quality designs inside creative materials requires an extremely talented team.
By using 2D, 3D, panorama and other technical tools, Mindworks tries to showcase the game's most important scenes and designs, while at the same time adding fresh new creative designs to highlight key gameplay elements and entice users to download the game.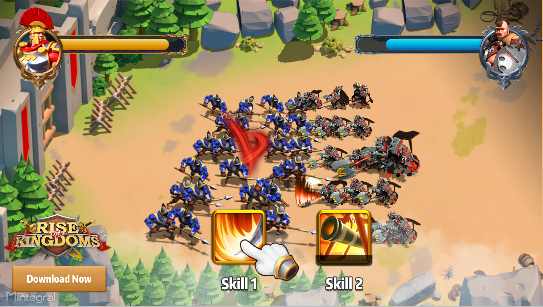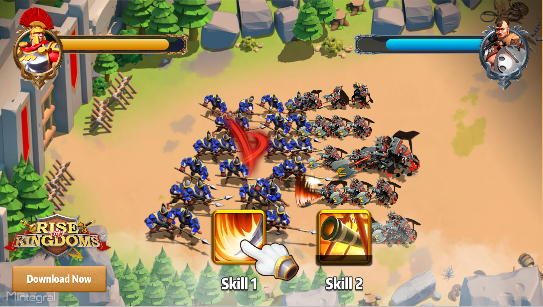 A playable ad made by Mindworks for Lilith Games
2D technology restores battle scenes
Also, compared to other ad formats, playable ads are lightweight and highly interactive, allowing users an immersive way to experience the game without having to download large installation files.
3. Increased optimization and iteration flexibility
Unlike standard video ads commonly used in midcore and hardcore games' UA campaigns, playable ads can be iterated down to very granular levels like assets or variables. Also, multiple versions of the same playable ad can be generated extremely quickly, without having to render and export the results each time.
Thanks to Playturbo, Mindworks's playable ad creative platform, advertisers can quickly edit elements and parameters like characters, duration, game difficulty, background music, text content, and much more. The creative materials can then be exported with just a click, making the entire process extremely quick and efficient.
At the same time, advertisers can use ad data to learn more about their user behavior and use that information to iterate and optimize their ad creatives, thus creating a better user experience and achieving positive campaign results. Mindworks data shows that playable ads can more than double the IVR of midcore and hardcore games.
How playable ads for Idle Heroes increased IVR by over 1,100%
Let's take a look at a success story that shows how Mindworks was able to create playable ads and implement a creative strategy for Idle Heroes that resulted in an incredible 1,100% IVR increase compared to the original ads.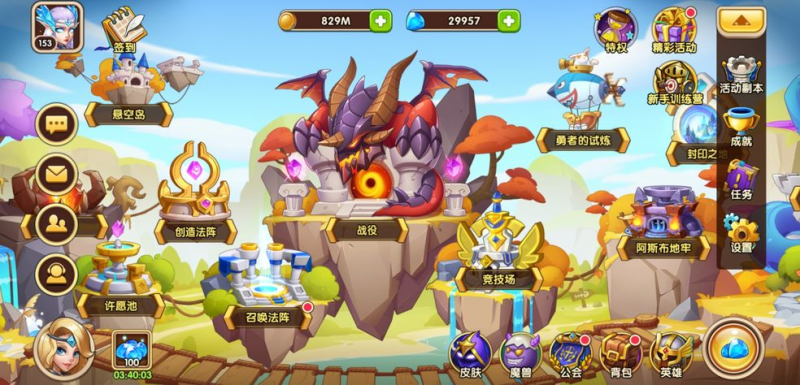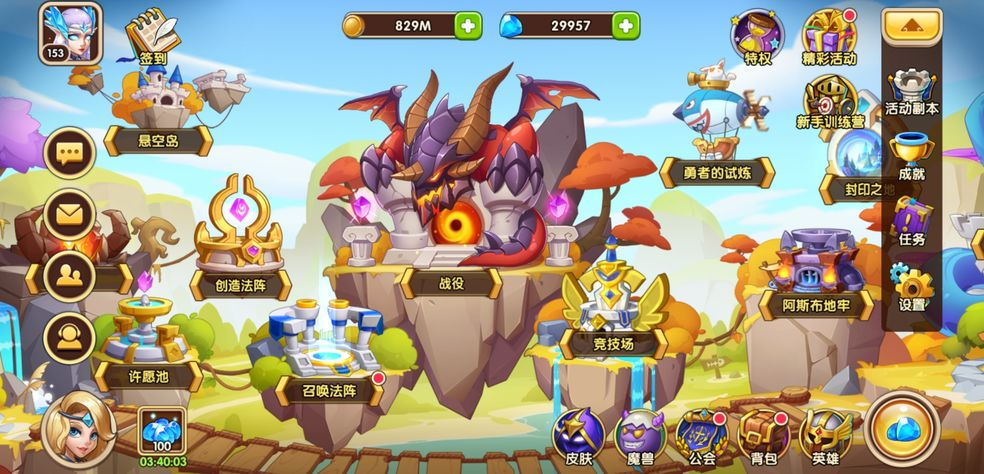 Name: Idle Heroes

Genre: 2D Idle RPG

Gameplay Features: Idle Heroes includes multiple gameplay elements like strategy, cards, tower climbing, battling, and simulation. Players need to recruit and build their hero team to fight the enemies.
To highlight the Idle Heroes' unique gameplay elements and reach different types of users as accurately as possible, Mindworks developed an end-to-end creative strategy, used different approaches across the two promotional stages, and created a series of playable ads, resulting in an IVR increase of up to 1,153% compared to the original ads.
1. Breaking down the core gameplay to create different playables and highlight the game's unique selling points
After running an in-depth analysis of the game, the Mindworks team broke the gameplay down into individual elements and produced a series of playable ads, each highlighting a particular gameplay element that would match target players' preferences.
Case 1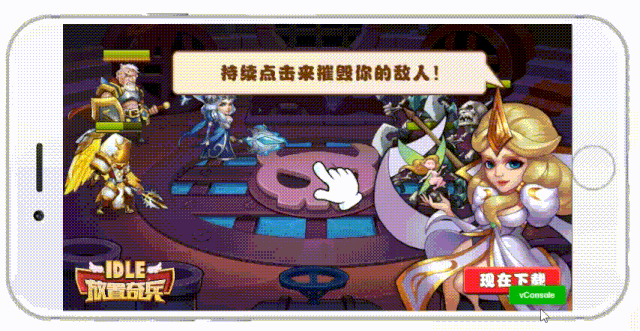 Gameplay focus: idle + battle + team building

Creative features: offering players additional guidance to entice them to interact more with the ad based on the original idle gameplay mechanics

Results: CVR increased by 289.71% , IVR increased by 173.65% 
As the name suggests, the idle mechanic is the game's most prominent feature. In order to showcase gameplay elements like team assembly and auto-battle, Mindworks used native game levels in the playable ad. The team also added gameplay hints to help the players interact with the ad more frequently and get a taste of what the game is like. As a result, players would get an increased sense of satisfaction after winning the demo, which would encourage them to download the full game.
↓↓ Scan the code to try the playable demo ↓↓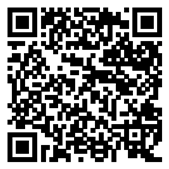 Case 2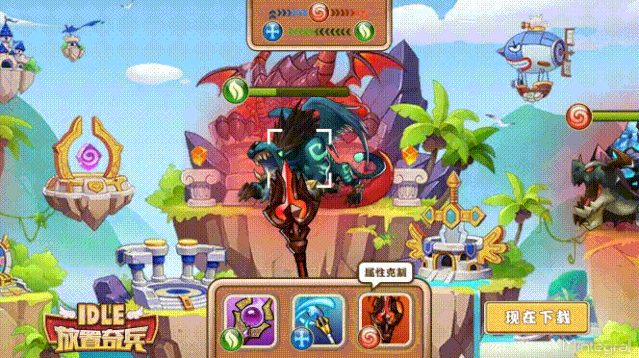 Gameplay focus

: Combat attributes and skill switching

Creative features: displaying combat scenes from a first-person perspective and showing users how to switch between different skills

Results: IVR increased by 122.07%
In strategy combat games, the character's combat spells and moves are particularly important for a good gaming experience. Therefore, in order to help players get a feel for their character's spells and how they can be used to defeat different enemies accordingly, Mindworks created the playable ad in a first-person view and provided hints around which spell should be used versus each enemy, but players were given the freedom to choose between multiple spells. By comparing the damage these spells did to the enemies' health bars, players could quickly get a better understanding of how the game works, which would lead to a better gaming experience.
↓↓ Scan the code to try the playable demo ↓↓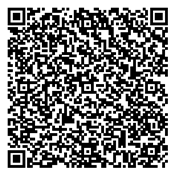 Case 3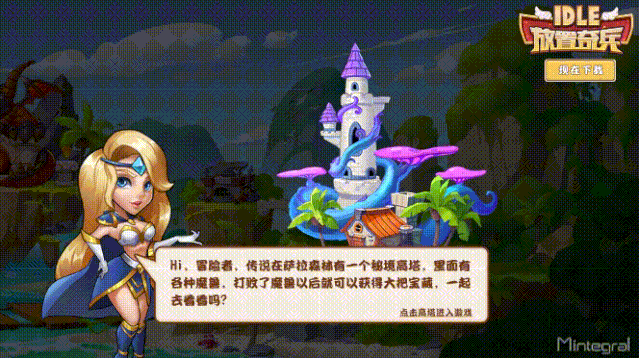 Gameplay focus: tower climbing

Creative features: storyline designed to create an immersive gaming experience

Results: CVR increased by 140%
To create an immersive gaming experience, Mindworks designed plot scripts for the playable ad, allowing players to become an adventurer and fight enemies to progress. By adding story dialogs, players were able to quickly get an idea of the game's background story, the goals they need to achieve, and how the gameplay works.
↓↓ Scan the code to try the playable demo ↓↓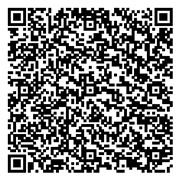 Case 4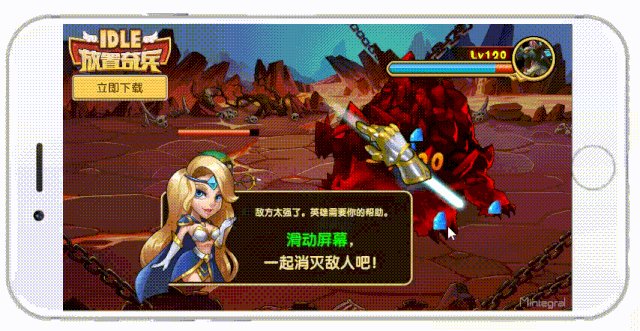 Gameplay focus: forming a team & team battle scenes

Creative Features: swiping the screen to kill the enemy and highlighting special attacks like critical hits

Results: CVR increased by 289.71%, IVR increased by 173.65%
Adding classic game elements and positive feedback to playable ads is an effective way to get players' attention and improve conversion rate. Mindworks did this by adding a classic gameplay element for those familiar with The Legend of Mir which highlights the power of critical hits. At the same time, the team added the ability to kill enemies by swiping the screen, which enabled players to do more damage and earn more diamonds from successful kills.
↓↓ Scan the code to try the playable demo ↓↓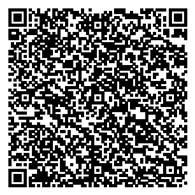 2. Optimizing and iterating playable ads by adding creative elements based on target users' preferences
In addition to producing high-quality creatives, continuous iterations and optimization efforts are another critical part of a successful ad campaign. This is why in the second stage of the creative strategy, Mindworks focused on further optimizing the fourth version of the ad creatives, which showed the best campaign results.
Case 1
Iteration strategy: adjusting skins, optimizing visual effects, and improving gameplay hints

Results: CVR increased by 174%; IVR increased by 1,153%
Based on the original creatives, the playable ads were iterated to show different character and enemy skins based on target users' preferences. At the same time, the team removed the numeric prompts indicating the character's increased combat effectiveness, thus directing the players' attention to how much damage the enemy took. The design team also optimized the way damage dealt was shown and sped up the hints that showed players how to do combos, making the game more responsive and encouraging them to swipe the screen repeatedly to get a more enjoyable gameplay experience.
↓↓ Scan the code to try the playable demo ↓↓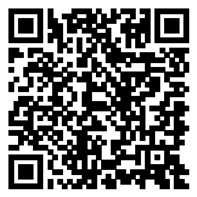 Case 2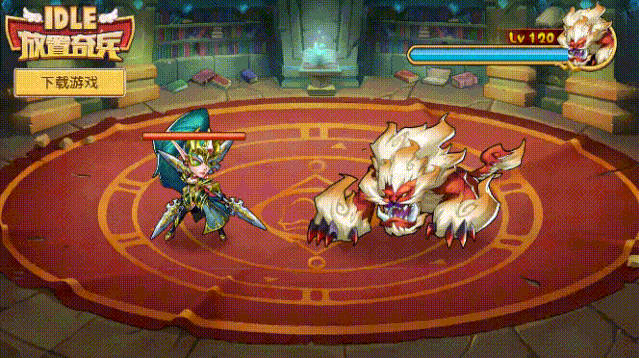 Iteration strategy: remove the character selection process to reduce game duration

Results: CTR increased by 319%; IVR increased by 230%
Based on the behavioral data acquired from the previous playable ads, the Mindworks team discovered that shorter and more compact playables are more in line with what users wanted. Therefore, in this version the team removed the character selection sequence in order to speed things up and get the users straight into the action.
↓↓ Scan the code to try the playable demo ↓↓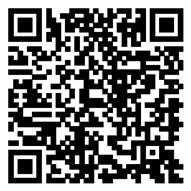 Creative Tips
Before creating an ad creative, it's important to have a deep understanding of your target audience and what they are like and what they prefer, only then you will be able to increase your revenue;

Midcore and hardcore game advertisers should use different ad formats at different campaign stages in order to achieve better customer acquisition results. For example, video ads can be used in the early campaign stages in order to boost game exposure; for the middle and late stages, playable ads can be used to showcase key gameplay features and improve conversion rates.

Work with a reliable creative team and take advantage of the flexibility that a playable ad creative platform has in order to make the playable production process more efficient.
If you want to take your campaigns to the next level, you need high-quality ad creatives and the Mindworks Creative Lab has the skills and resources to help. Contact the Mindworks team today for more information.