NatureID-AIBY
AIBY partners with Mintegral to help boost NatureID downloads 
AIBY is a company that builds global tech businesses that specialize in mobile-first products. Combining artificial intelligence with customer needs and lifestyle trends, the company launches a series of products related to education, health, work management, and more.
AIBY's challenge was to grow its user base of high-quality users, at scale for its NatureID AI plant identification app at a low CPA.
NatureID is an AI tool that helps identify indoor and garden plants and provides users with tips and advice on how to care for them properly. With 10M+ downloads, the app also provides fast and accurate plant disease identification and gives users recommendations on treatment.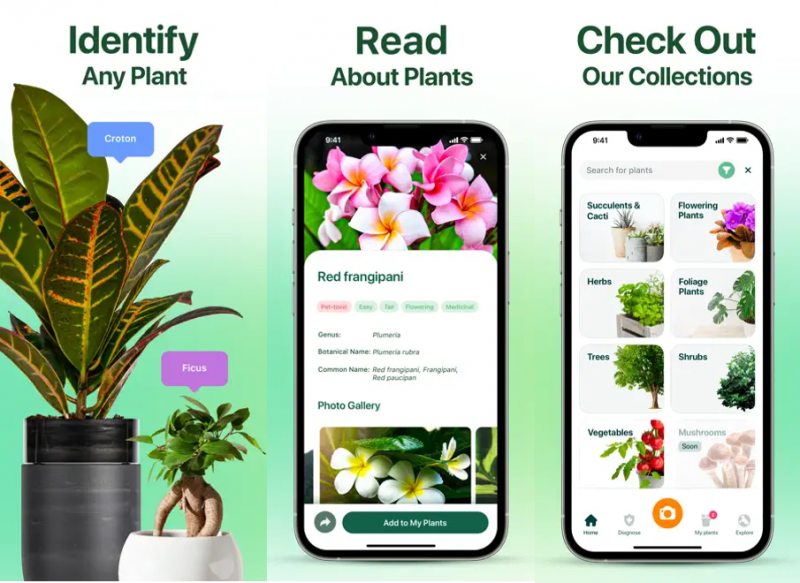 Our partnership
We've partnered with AIBY since November 2021 to help it achieve this target in the US market. Since the app doesn't include the IAA model and only embraces the IAP monetization model, the retention performance and users' willingness to pay are key traits in the UA campaign.
"Working with Mintegral is a 'discovery' of the last year, we appreciate our cooperation, as we have the opportunity to buy good-quality traffic and achieve our KPIs," said Ekaterina Samohovets, Lead User Acquisition Manager at AIBY
The results
1.5-2.5k
installs per day in US

Mintegral generated 1.5-2.5k downloads per day in US, accounting for a good share of NatureID's overall downloads

Successfully achieved the client's goal and received positive feedback
Strategies we used
Since partnering with AIBY, Mintegral employed a test and learn approach; inclusive of targeting, optimization, and media buying:
1) Precise targeting to acquire high-quality users
Advertised on a wide range of channels at the initial stages, in order to identify the most effective channels for NatureID with the highest ROI.

Targeted female-dominated game genres, such as puzzles and word, as top sources for valued users based on the campaign results.
2) Granular optimization to boost the UA effectiveness and achieve a higher ROI
Regularly monitored and optimized UA creatives to improve the performance.

Updated the sources regularly, boosting the traffic from well-performed genres to ensure UA effectiveness.
3) Flexible bidding strategy to balance costs and user quality
The Mintegral team continued to use a flexible bidding strategy, adjusting the bids on Site ID level based on each channel's performance to strike the right UA balance between scale and quality.
Find out more and work with us!
We're extremely proud to work with AIBY – using our platform and expertise in growing its base of high-quality users, we are confident that we can do the same for your business.
Get in touch with us  and let's start a conversation!