Snake.io
How We Helped Snake.io Find Success in the Two Biggest Global Markets
Kooapps is a mobile gaming studio and publisher with over 100 million downloads across its portfolio of games to date. The company has a presence around the world, with offices in the Philippines, Taiwan, and Seattle in the US.
We have worked with Kooapps since 2019, helping their talented team boost their user acquisition (UA) and monetization efforts across a number of games including Snake.io, Stacky Bird and Pocket Family. Snake.io was a particularly impressive success story, so let's take a look at how we helped Kooapps boost the success of their great title.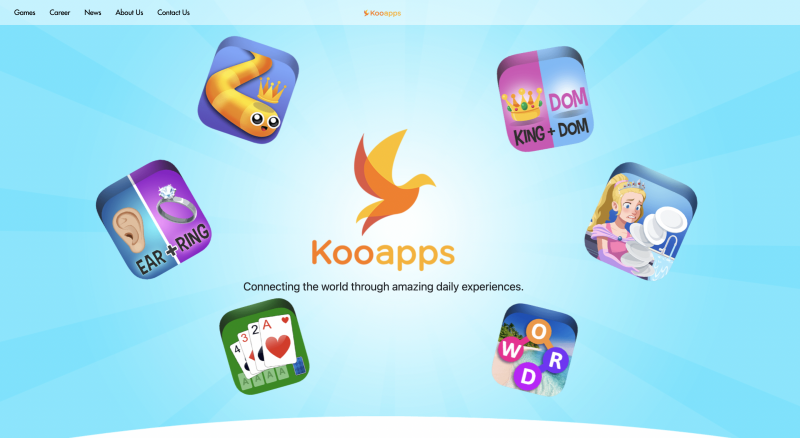 Kooapps has a wide portfolio of successful games
What is Snake.io?
Launched in 2016 and redesigned in 2020, Snake.io is an exciting arcade battle game that  quickly became popular in the global markets and got the attention of many fans of the "Snake" genre.
If you've ever played the classic Snake game, you probably know the rules: start with a small snake and eat pieces to grow your snake and get a high score. In Snake.io, the basic rules are the same, but since it's an arena, players have to use their skills to grow their snakes and eat the opposing snakes.
One of Snake.io's most interesting features is its in-game skins. Players can use cosmetic skins to change their snake's appearance and they can earn those skins in-game or through various online events hosted by Kooapps where they have to survive against The Reaper, the Snake Boss.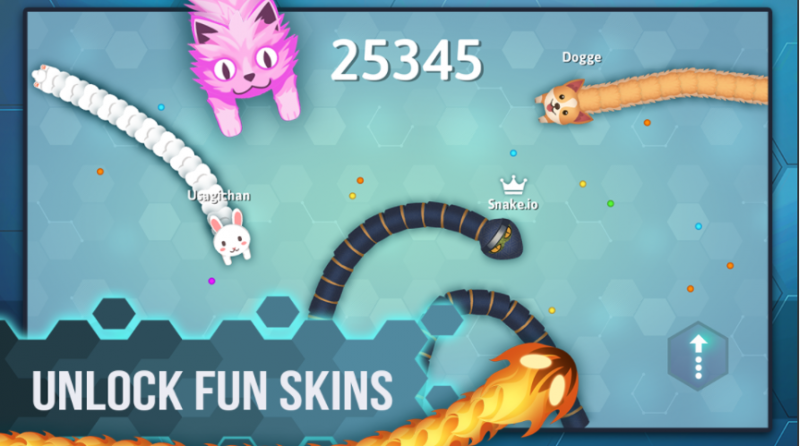 Some of Snake.io's unlockable skins
Tailored UA strategies designed for the world's largest markets
The Kooapps team saw the game's potential and wanted to grow its reach, particularly in the two largest markets in the world: China and the US. Here are the UA strategies we used to help Snake.io grow in these markets.
For the US market, we decided to use a flexible bidding strategy and set the IDFA/IPUA chain to bid and buy separately to ensure high-quality user acquisition at scale.
For the Chinese market, we used our in-depth understanding of the region to maximize campaign success. We combined our creative capabilities from our in-house studio Mindworks with our premium local traffic resources, increasing the game's exposure during the Lunar New Year. At the same time, we provided Kooapps with a constant stream of data reports to help them gain a strong understanding of their Chinese audience and optimize Snake.io based on the insights from our reports.
Unleashing the power of custom creatives to reach the top
Playable ads have shown to have the highest engagement and conversion rates and their adoption rate continues to rise among gaming and non-gaming apps alike. This is where Mindworks, our in-house creative studio, comes in. We relied on their expertise to produce a set of high-quality playable ads and interactive endcards, improving CVR by 93.78% and IVR by 7.68%. Thanks to these efforts, Snake.io reached the top 30 on the US free charts.
That's not all. The Mindworks team explored some of the game's key elements and customized the playable ads they produced using these 3 angles:
Core gameplay mechanics.

Mindworks used the same gameplay elements that made Snake.io so popular, allowing for an immersive gaming experience

Exciting fights.

The arena battles drive excitement, so the Mindworks team included several AI-controlled enemies to simulate exciting PVP fight.

In-game rewards.

As one of Snake.io's key elements, Mindworks showcased some of the fun in-game skins that players could win to drive downloads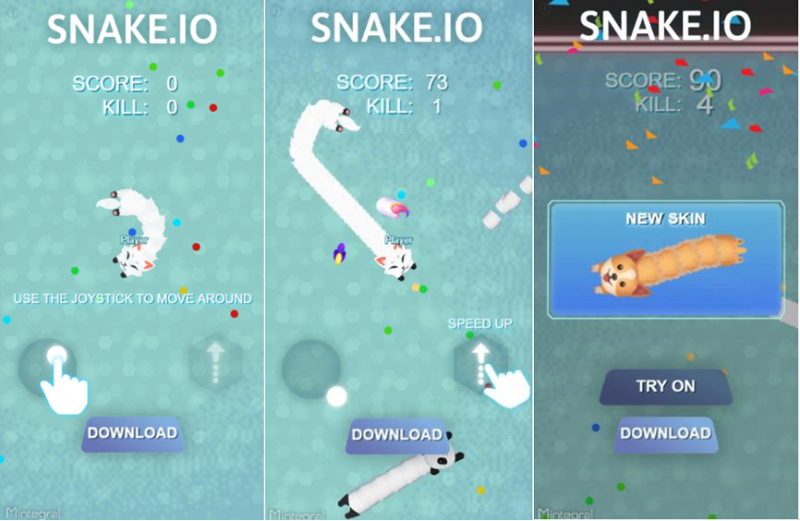 Snake.io playable ad produced by the Mindworks Creative Studio
Speaking of playable ads, the Mindworks team also helped another Kooapps title, Stacky Bird, by producing custom playable ads. As a result, the game's CVR and IVR increased by 54.9% and 28.32% respectively.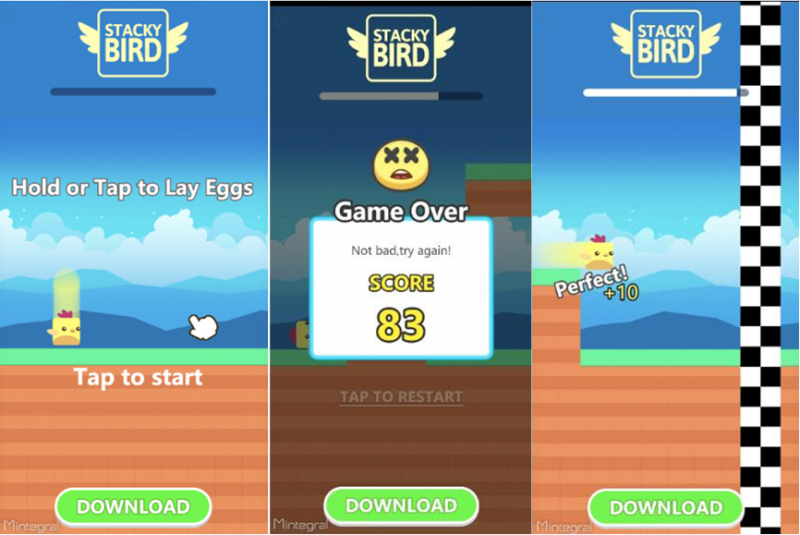 Stacky Bird playable ad produced by the Mindworks Creative Studio
Testimonial
We had a great time working with Kooapps on their hit title Snake.io and are very proud of their success in the US and Chinese markets. This is what Kooapps CEO Chun-Kai Wang said about our partnership:
"Mintegral is a great partner for us in both monetization and user acquisition. Working closely with Mintegral over the past 2 years, we have raised our revenue by 2-3 times and achieved the desired ROAS. In short, we look forward to establishing a long-term partnership with Mintegral."
Interested in achieving similar results for your game? Our acquisition, monetization, and creative solutions, are designed to generate strong, sustainable ROI in the largest markets around the world. If you would like to work with our talented team of mobile advertising experts, make sure you contact the Mintegral team today!