Facts You Should Know about the APAC Mobile Gaming Market
The APAC market is rapidly becoming one of the most important mobile markets around the globe. Correspondingly, 1 billion smartphone users in this region kill time by playing mobile games on a steadily increasing basis. But the appetite of these game players varies greatly by region and by country. We made this one-pager, Facts You Should Know about The APAC Mobile Gaming Market, to help those who wants to get a foothold in APAC mobile gaming market.
Get the report right now!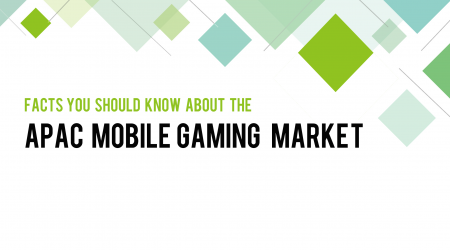 This one-pager collected up-to-date market data in the mobile gaming business across key APAC countries. Estimates and projections for the APAC market include China, Japan, South Korea, India and Southeast Asia. Southeast Asia market figures are based on 6 countries in this region including Thailand, Vietnam, Malaysia, Singapore, Philippines and Indonesia.