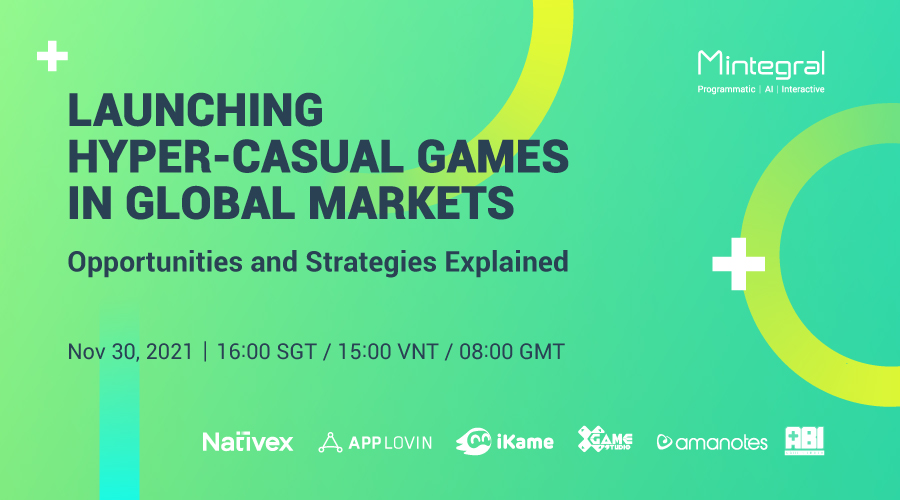 Webinar : Make Your Hyper-Casual Games Stand Out in Global Markets
Join Mintegral, ABI Game Studio, Amanotes, AppLovin, XGame, Nativex,and ikame as we look at everything you need to know about hyper-casual launch strategies to drive your game's success across global markets.
2021-11-10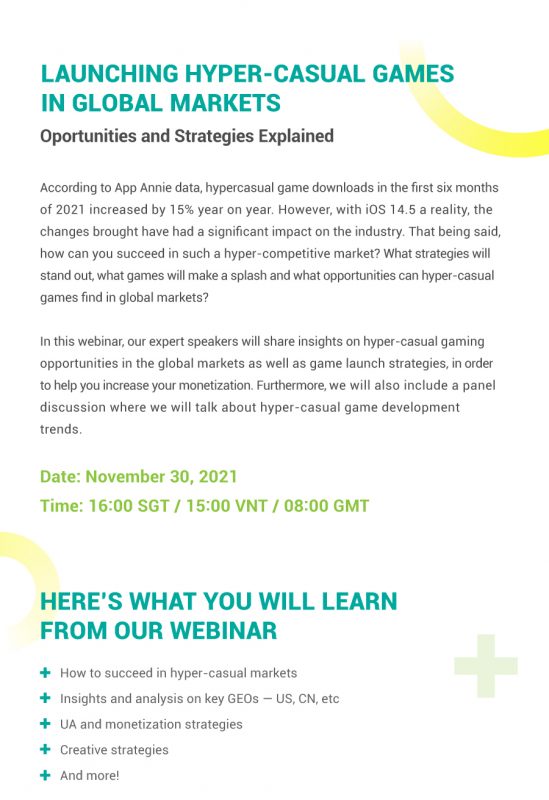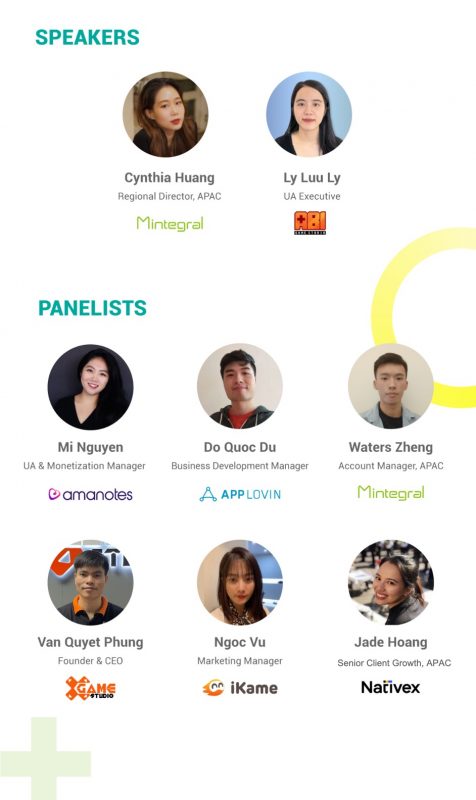 Note: Register and Join our webinar on Nov.30 to win a free Starbucks Gift card!
See you at the webinar!