Mintegral Advertiser Self-service Platform
Easy to build, manage, analyze, and optimize each campaign on your own. Reach global quality users at scale on our premium traffic network and achieve your marketing goals quicker and more efficiently.
Get started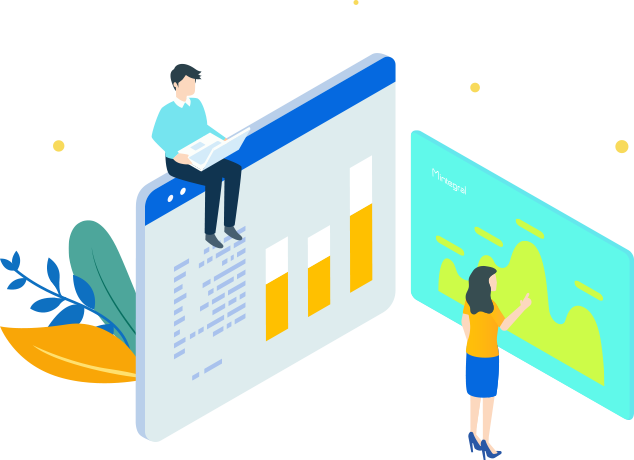 Make programmatic advertising campaigns easier,
more intelligent and more effective
Connect global quality traffic and users

With the help of our multi-dimensional targeting capabilities and industry-leading algorithms, you can reach the right users globally on our premium supply network which contains a massive amount of in-app traffic from 3,500+ publishers.
Unlock your personalized campaign needs

We provide a full suite of advertising interface services. Integrate the functions you need through the Mintegral Open API to personalize your marketing campaigns and improve your campaign efficiency.
Better transparency, more control

Your campaign transparency and security are guaranteed. You have full visibility of where your ads go and how they perform, and you can optimize them based on your needs to ensure you stay within your budget.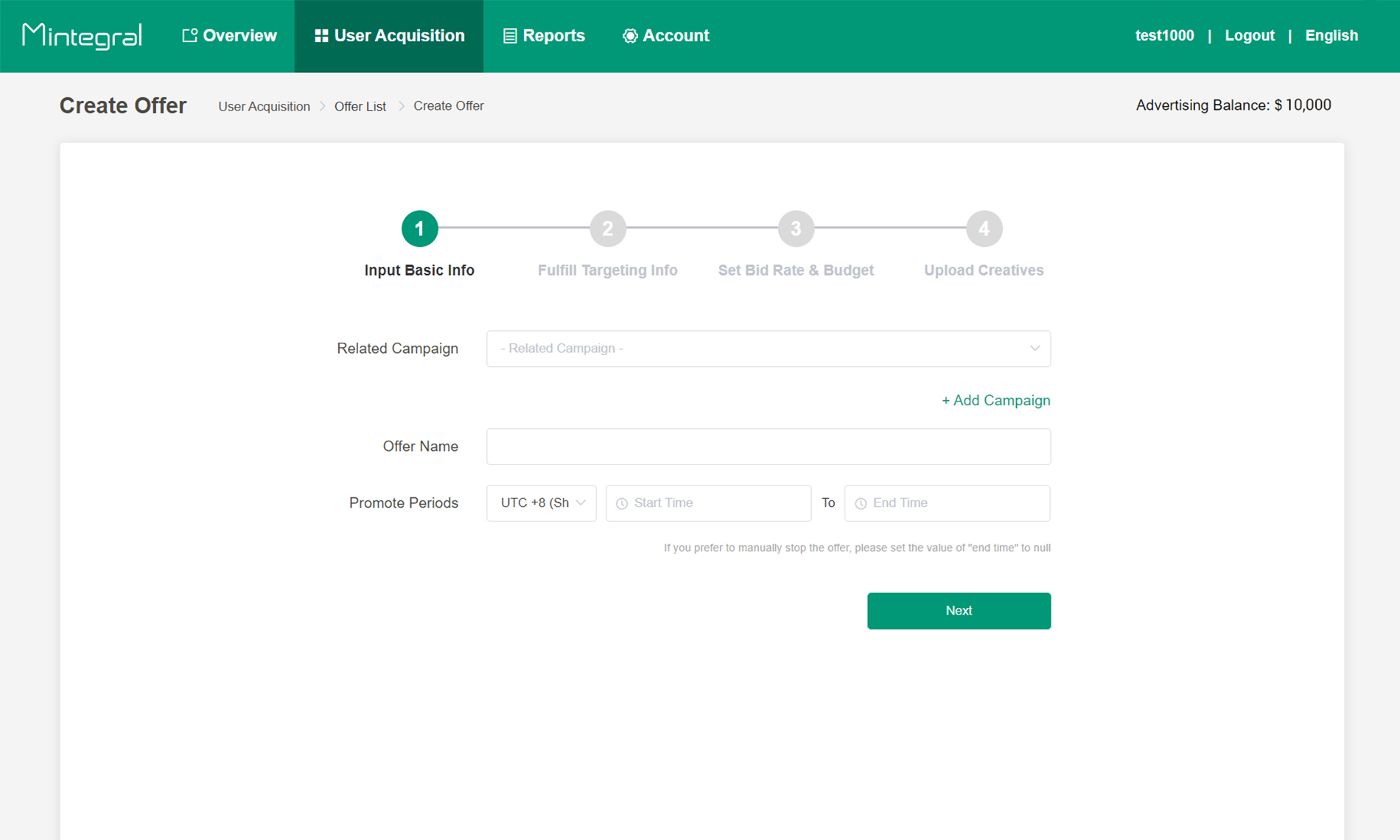 Multi-dimensional targeting to reach your ideal users

Reach the right target users with multi-dimensional targeting capabilities including user activity, channel, geo, device, retargeting, and more.
Diverse ad formats, bulk creative management
Choose from banner, native, video, and playable ads and manage your creatives in batches with our ad creative library's bulk functionality.
Flexible bidding options and effective cost control
Choose from CPC, CPM, and CPI bidding models to keep your campaign costs in line with your marketing goals.
Smart tracking, measurable performance
Quickly configure and test 3rd party impression and click-tracking links to track the conversion sources of each campaign and measure their performance.
Multi-dimensional reports for better optimization
Choose from multi-dimensional data reports based on performance, events, creatives, and more. The platform also has support for custom reports that you can tailor to your needs.
Launch and manage your campaigns in minutes
Get the user manual
Step 1 Register

Register an account on the Mintegral website.
Step 2 Add funds

Deposit funds into your advertising account.
Step 3 Create campaigns

Set up campaigns and ad units, select targeting options, set the price and budget, upload creatives and set tracking links.
Step 4 Run campaigns

Complete the above steps to start the ad campaign.
Step 5

Optimize campaigns

Check data reports and optimize your campaign performance by modifying ad units, adjusting bids, replacing creatives, and more.
More resources
Download relevant documents and read suggestions on how to better manage your ad campaigns.