Get quality users at scale
We help advertisers acquire users that matter at scale through our premium traffic, impactful creatives and advanced algorithms.
Get started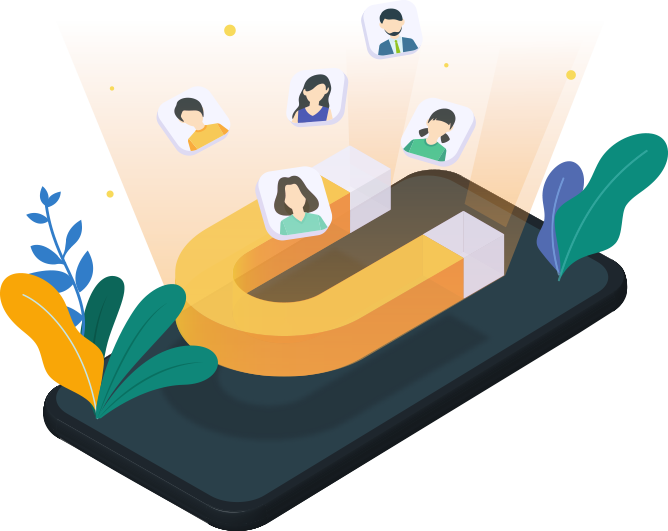 Bid confidently on our premium inventory
We have built a high-quality traffic network around the world, providing massive amounts of native, video and interactive inventory from direct partnerships and 3rd-party programmatic channels.
26,000+

direct partnered apps

20+

global ad exchanges

96 billion+

daily requests

1.4 billion+

daily impressions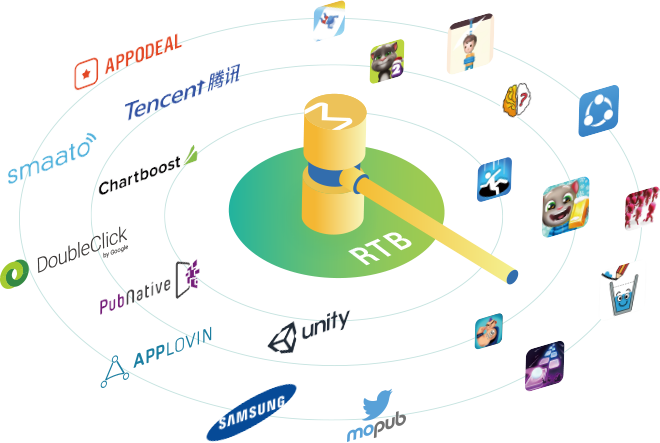 Reach your right users at scale
We provide a global scale to reach your potential users and we support multi-dimensional targeting tactics, including demographics, interest, behavior, …etc to get your app discovered by more users and grow your user base.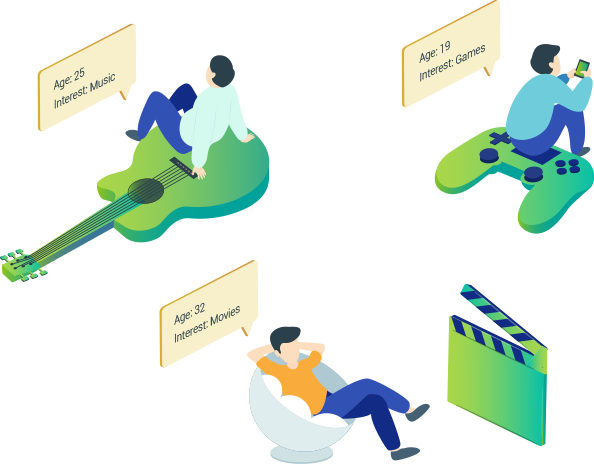 Deliver ads that perform and delight users
Our in-house creative studio Mindworks provides tailor-made ad creatives, including interactive ads and creative videos, to drive user engagement. Also, we test, learn and evolve the creatives to improve your campaign performance.
Explore Mindworks
ROI-driven, safe and transparent
Our proprietary intelligent algorithms and segment optimization capabilities ensure you spend on the most valuable users, giving you a higher retention rate and ROI. And we provide verified measurement, safety and transparency to win your trust.
Get started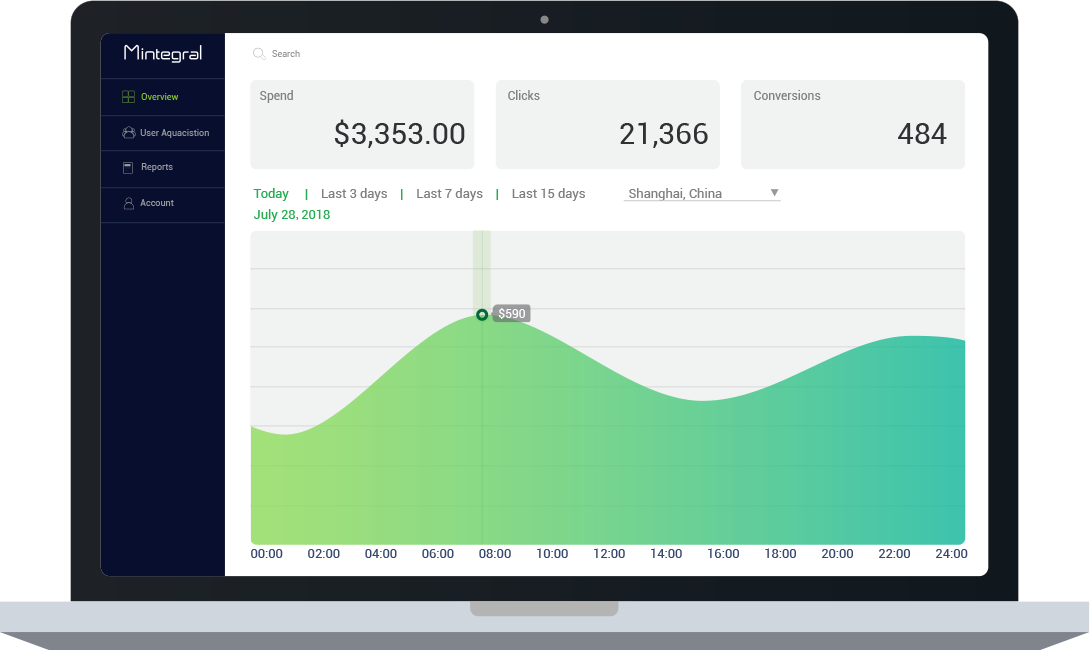 What do our partnered advertisers say?
Securing relevant users is very important to an app's overall performance and Mintegral has been a major partner for Rainist's Banksalad UA campaigns. Thanks to Mintegral's strong understanding of the complex financial management services industry, they were able to provide us with a detailed and effective customized campaign strategy, closely aligned with relevant user characteristics. We are grateful to Mintegral for supporting the growth of our app Banksalad and we look forward to a continued relationship based on mutual synergy.

Kye Seong Kim

Marketing lead

It has been a awesome experience to work with strategic partner like Mintegral on user acquisation. Mintegral is a really strong and visionary network that delivers targeted ROI. Moreover, their team is very supportive and efficient, which makes it a great pleasure to cooperate and we are looking forward to expanding our business through Mintegral.

Growth Team

PlaySimple Games

Working with Mintegral is very pleasant. Whether on user acquisition or monetization, they always quickly respond to our needs, and provide us with professional services to help our products efficiently acquire users and increase revenue. Mintegral has become our significant partner, and we look forward to continuing the cooperation in the future.

Edwin Xu

Triwin CEO

Mintegral has become one of the most valuable partners in APAC and is helping us to grow in China. The Mintegral team is always on hand with insights and solutions that are right for the Chinese market, and they deal with any issues quickly and professionally.

Mintegral has become one of our premier partners in the past year for both user acquisition and monetization. The platform has grown tremendously within the hyper casual space with no signs of slowing down. They boast a very hands on and dedicated support team, which makes working together all that much easier. We look forward to continue growing our partnership and pushing success with Mintegral.

Phillip Kung

CEO & Co-Founder

Mintegral partnered with Mynet to provide their game, Homer City, with a UA boost and help them top the US gaming charts. Thanks to our partnership, Homer City topped several US App Store charts and stayed there for a long time. Here's how we made that possible.

Sinan

Director of Growth at Mynet,Publishing & Funpac Games

Mintegral partnered with Amanotes to provide a full-stack marketing solution for Magic Tiles 3: Piano game.

Cuong Silver

CPO of Amanotes

Thanks to this cooperation, the game quickly reached the top of the US mobile charts.

Kousei Saegusa

App Development Department Manager at MarkApp

With the help of Mintegral, Brain Out, a mobile game created by Eyewind, has performed extremely well in the US, Japan, and Korea markets, placing constantly in the top 10 on the Free Games charts.

A Bing

Eyewind co-founder

Our partnership with Mintegral was not just about campaigns and acquisition of power users. Super Planet was able to gain unique know-how thanks to Mintegral who knows the Chinese market best and has information that helped us understand and develop insights on this market.

Lee Eunyoung

Business Operations Team Manager of SUPER PLANET

As Narcade, we have been working with Mintegral for a long time on User Acqusition globally. They help and support us a lot with both the fast and high quality service and the suggestions they gave us during the optimization process. Thus, we can easily manage a long and stable marketing process.

Türkay Önal

Head of Marketing & User Acquisition

Mintegral is definitely our most endeared partner in our UA efforts. The team is responsive, insightful and very problem-solving oriented. When it comes to running smooth operations in a lot of geos Mintegral is our go to partner.

Okan Kavurga

Growth Manager

Mintegral has been very helpful for us on UA and Monetization so far with their differentiated tools and expertise. Team has a great communication and they're extremely hands on. We're looking forward to working with Mintegral, hopefully for years to come.

Erkay Uzun

Managing Partner

Whether it is monetization or user acquisition, Mintegral is an indispensable network for us now. They are the first to respond to any questions or comments and we can always trust them to deliver positive results. Mintegral is the best partner for our app and we are looking forward to developing our business relationship.

Yuta Tsuchiya

Head of APP business department

Within the hyper-casual space we've noticed significant growth from Mintegral over the past months, both from a supply and demand perspective. Their hard-working account management team has put in a lot of time and effort to help us grow, greatly strengthening their position within our UA and Monetisation stack.

Ryan Davies

Head of Digital Marketing