Grow higher ad revenue
We excavate the value of every ad space, making publishers succeed in both premium user experience and higher revenue.
Get started
Download SDK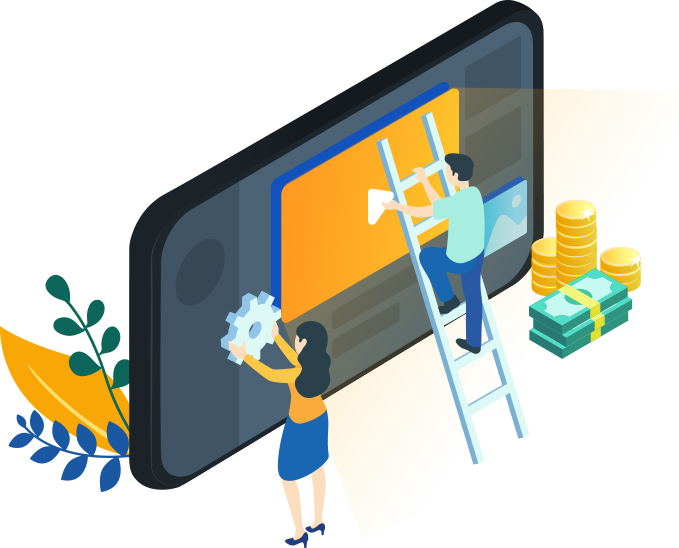 Small, easily integrated and powerful SDK
Monetize or mediate with our lightweight, stable and safe SDK equipped with multi-platform support, diverse ad formats, in-app bidding, and premium ad resources.
Integrated by

3,500+

mobile app publishers
Available on

10+

ad mediation platforms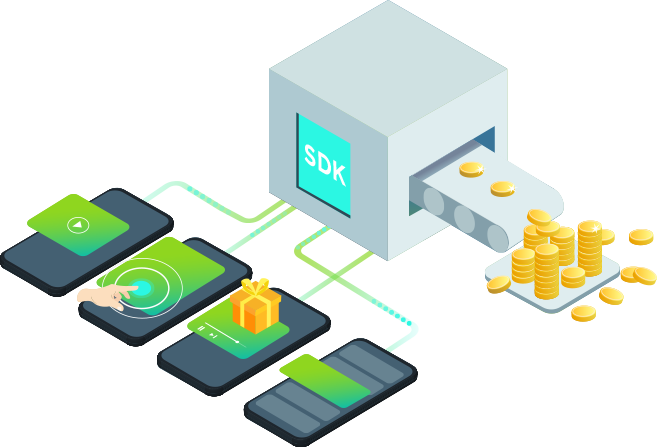 Connect to global high-quality demands
We work with thousands of advertisers worldwide, so you can get access to our global premium demands. And we deliver the most appropriate ads that match the interests of your users with the best bids to boost your ad revenue.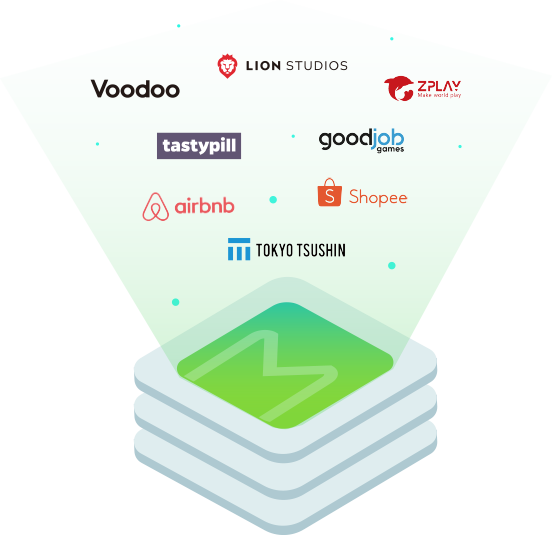 Custom ad formats, enjoyable experiences
We choose the right mix of ad formats and develop dynamic ad templates that are optimized for performance, to create the best possible experiences for your apps and enable you to generate more revenue.
play_circle_outline
Earn more with in-app
bidding and intelligent algorithms
With in-app bidding, you will get more advertisers to bid on your inventory simultaneously and attain the highest bids to earn more revenue. Our intelligent algorithms and optimization strategies also ensure you get the best results.
Learn more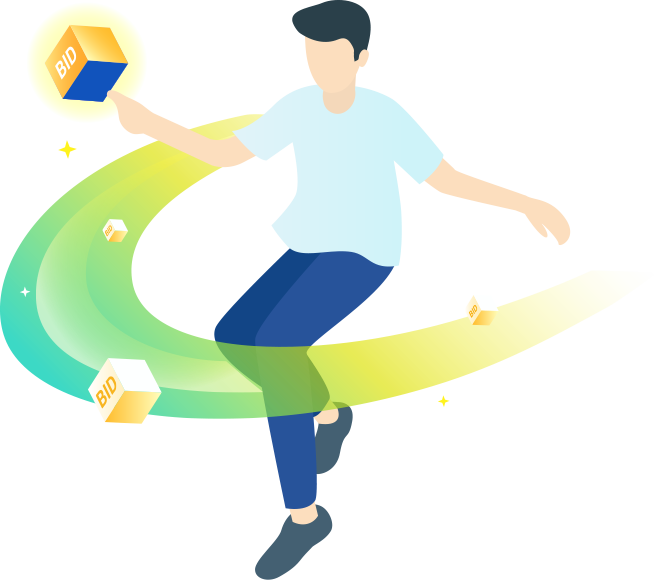 What do our partnered publishers say?
By the end of April 2019 Mintegral was helping Voodoo to monetize over 40 titles with programmatic in-game ads, making Mintegral Voodoo's top monetization partner in China.

Shumin Dai

User Acquisition and Monetization Manager at Voodoo.

Mobile app developer, Red Panda Labs, has recently partnered with Mintegral to grow its app, SweetMeet, in the global market.

Miroslav Guzevich

Chief Marketing Officer at Red Panda Labs

See how Mintegral solves AIBY's challenge by acquiring new quality users!

Ekaterina Samohovets

Lead User Acquisition Manager at AIBY

Mintegral partnered with CrazyLabs to help push mobile games growth across select titles both in terms of UA and monetization.

How Water Sort Puzzle Reached the Top 5 Free Games Chart in China with Our Full-Stack Marketing Strategies

CEO

Working with Mintegral is very pleasant. Whether on user acquisition or monetization, they always quickly respond to our needs, and provide us with professional services to help our products efficiently acquire users and increase revenue. Mintegral has become our significant partner, and we look forward to continuing the cooperation in the future.

Edwin Xu

Triwin CEO

Mintegral has become one of the most valuable partners in APAC and is helping us to grow in China. The Mintegral team is always on hand with insights and solutions that are right for the Chinese market, and they deal with any issues quickly and professionally.

Mintegral is an important monetization partner and our strongest provider in the Asian markets, specifically China. Two things that make Mintegral stand out is their good fill rate on in-app advertising inventory and a well-functioning support team that is always attentive to our needs.

José María Pérez Gómez

Business Analyst

Mintegral is one of our first partners to build partnerships and has been providing perfect monetization solutions for most of our games. The team are experienced in growing ad revenue with superior user experience, and they do particularly well in games such as Dream Garden. , Temple Run 2 and Metro Parkour, convincing us that they are professional and trustworthy.

Two most important standards for us to choose a partner is to protect players'experience and excellent data performance. Mintegral has keen insights and sophisticated ad technology to maintain a stable eCPM and high fill rate. Also, the integration to the light-weight SDK is efficient.

4399 has partnered with Mintegral since it just started monetization business. With the help of Mintegral's professional team, our demands can always get quick response. Mintegral also provided professional monetization solutions that allowed developers on our game platform increase revenues significantly. Look forward to many more great years of collobaration!

Qian Wan

Director of Business Development, Small Game Division of 4399

Mintegral is one of our major monetization partners. By integrating Mintegral, we get access to global premium demand-side resources, optimizing our ad revenue. Advertising has become an important way for Meitu's product to monetize. Thanks to the professional suggestions provided by Mintegral during their service.

Zhenpeng Liu

Programmatic Director

Mintegral has been in close communication with us when "Slash and Girl" has not yet been launched. After the formal cooperation, Mintegral can always respond and solve our problems quickly, truly bringing us an increase in advertising revenue. Mintegral is a very good partner for indie game development teams like us.

A Qiang

Founder of SUNNY GAME

We've been incredibly impressed with the results from Mintegral. We've worked with a lot of ad networks over the past many years and Mintegral is by far our preferred monetization partner. They consistently deliver excellent fill-rates and healthy eCPMs. We look forward to an ongoing partnership with them.

Swaroop Kumar's

CEO and Co-Founder of AppOn Software Private Limited

Choosing to work with Mintegral is because we believed that Mintegral can provide us with efficient and comprehensive solutions. It turns out that we are absolutely right! Mintegral amazes us by its professional service process from business negotiation, design optimization, technical transfer beforehand, to data analysis and product optimization since it's gone live.

Tao Yu

Product Operation Director of Talkweb Games