We recently announced that the Mintegral SDK is moving to open-source, with an aim to increase the transparency and security for partners and end-users in the ad-tech industry alike. As an advocate for data privacy, security, and transparency, we believe open-source technology is the future. We want to help drive this change and encourage more players in our industry to join us to make the entire mobile advertising ecosystem safer and more transparent. 
We are pleased to announce that our open-source SDK is officially live. You can request to get our open-source code to monetize your apps in a safer, more transparent, and more efficient way.
How to get access to our open-source SDK
Please follow the steps below to obtain our open-source SDK code: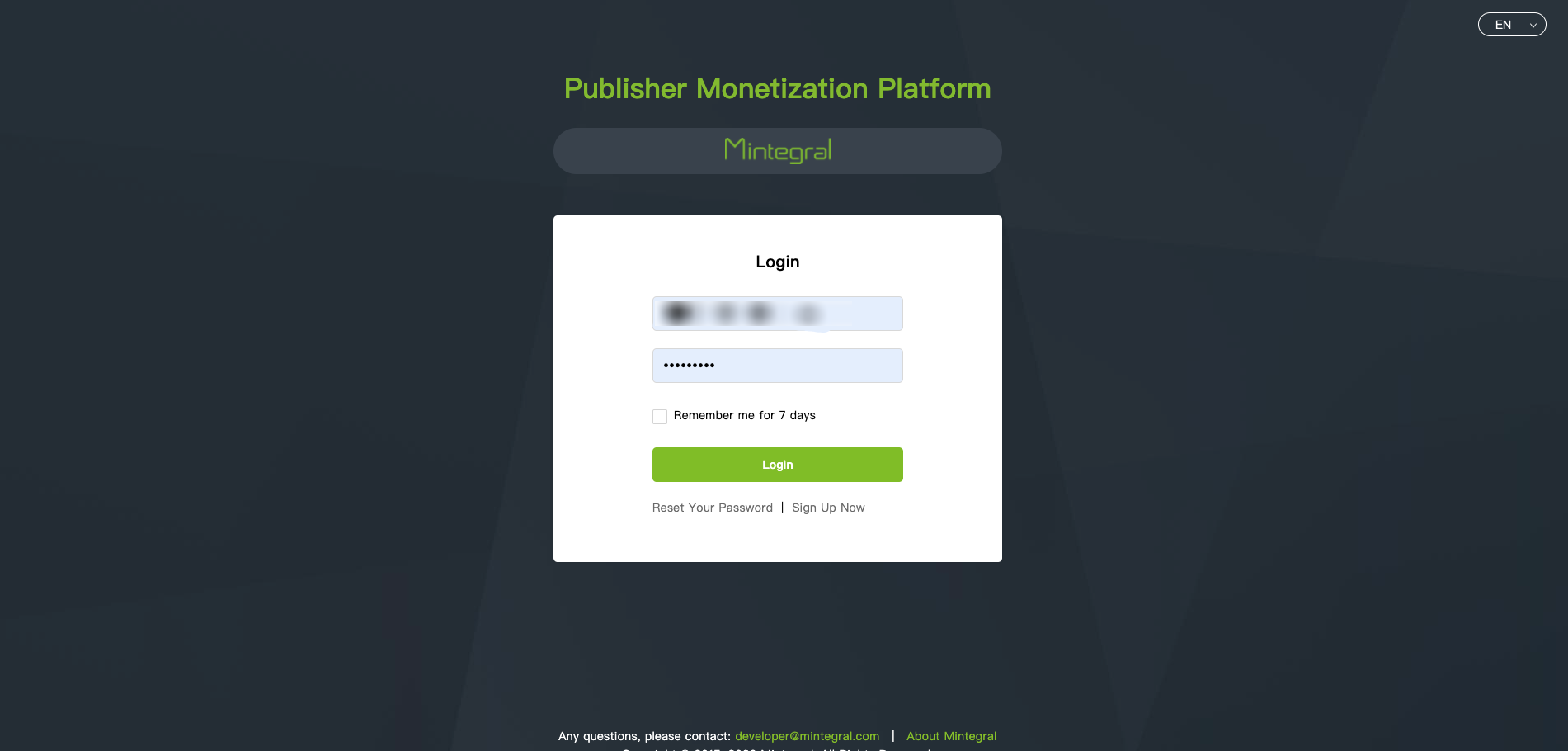 Step 2

: Go to the "Account – Open Source" page and fill in the required information to make your request. Our support team will review and approve your application as soon as possible.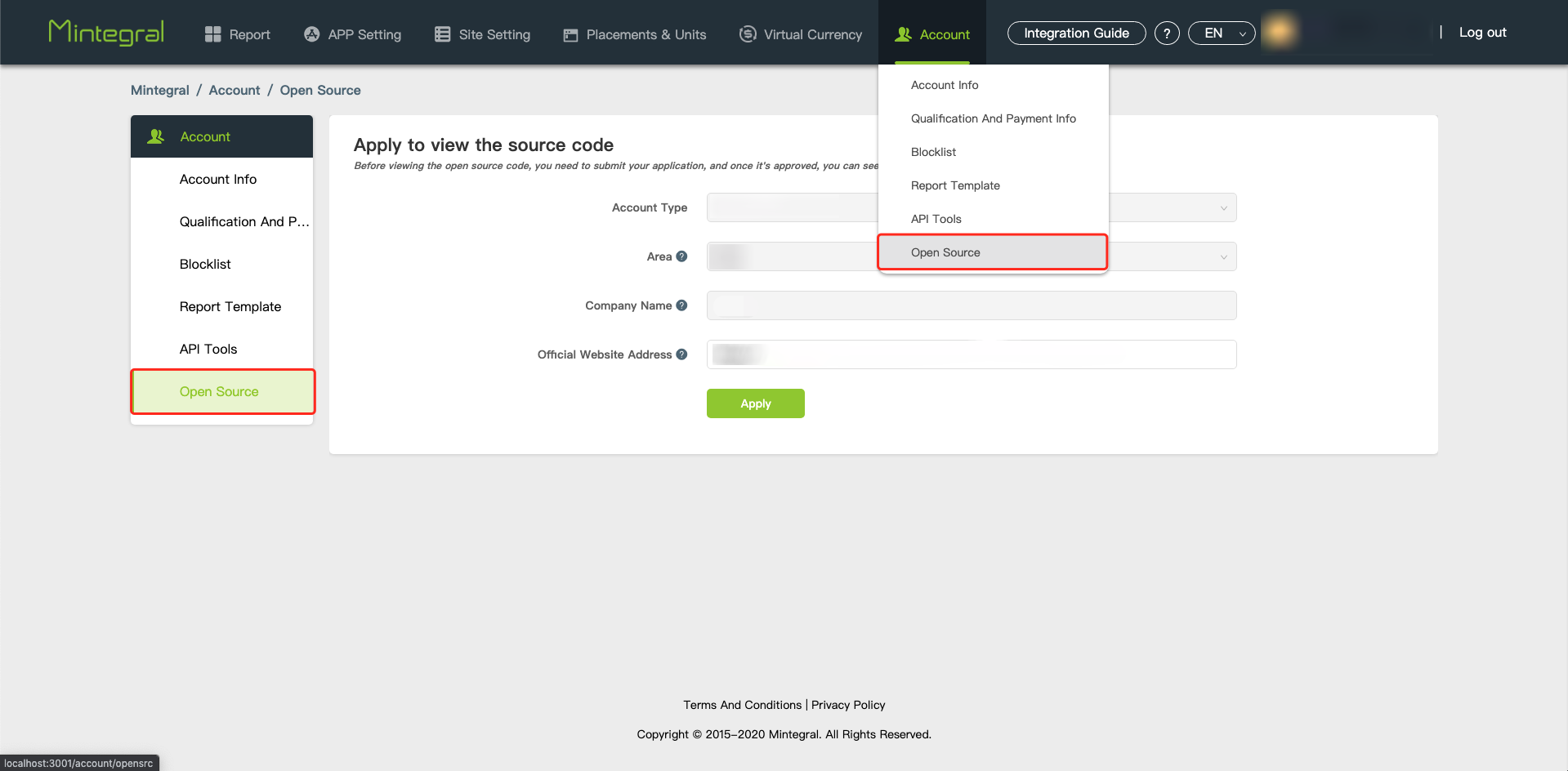 Step 3

: Once approved, you will be able to see and download the open-source code from the "Account – Open Source" page.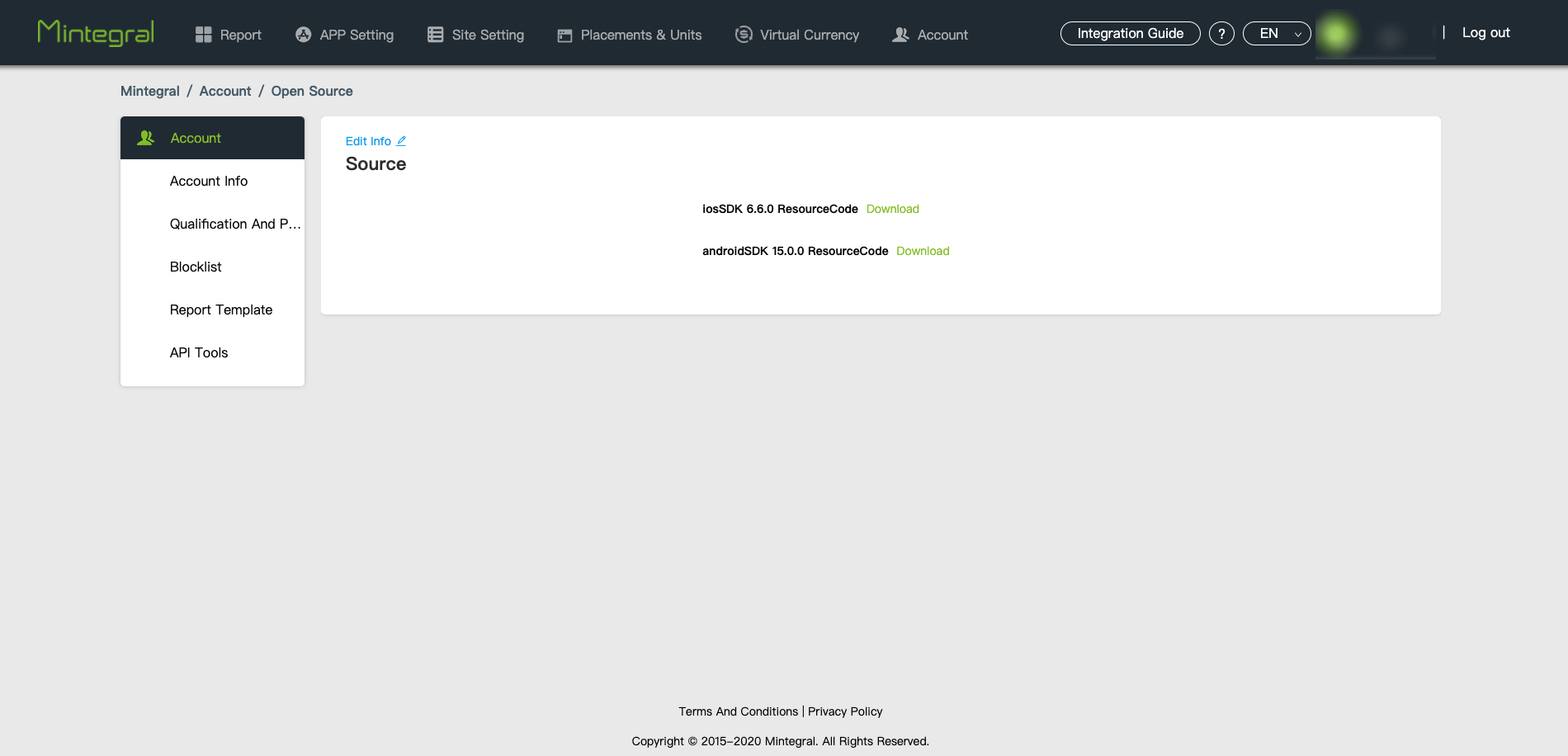 Not a Mintegral partner yet?
If you have not worked with us yet, please follow the steps below:
Step 1

:  Sign up first to use the Mintegral Publisher Monetization Platform.

Step 2

: Once registered, we will review your application, during which time we may request some additional compliance documents in order to complete the review process.

Step 3

: After the review process is complete, we will send you an email notification. If your registration is confirmed, you will officially become a partnered developer and will be able to start using the Mintegral ad monetization solution to monetize your mobile apps.

Step 4

: Once you're a Mintegral partner, you can log in to your account and apply to get the open-source SDK from the "Account – Open Source" page.
If you have any questions, please contact your account manager or email us at  developer@mintegral.com.