Game developer GameParadiso, the studio behind MilkChoco, has managed to reach significant growth after partnering with Mintegral. Here's how they did it.
MilkChoco, a mobile FPS game launched by indie game developer GameParadiso, was the target of a campaign conducted in partnership with Mintegral. Let's look at how this campaign was executed and the story behind its success.
Trying out a monetization campaign immediately after the global launch
The goal of this campaign was to maximize advertising profits by leveraging the popularity of MilkChoco immediately after its launch. MilkChoco received several awards at the Google Play Best of 2017, including Best Game in Korea and Best Indie Game in Korea and Japan.
MilkChoco wins the Best Indie Game award at Google Play Best of 2017
Fun gameplay, cute and non-violent yet hard-hitting elements
MilkChoco, the third mobile game developed by GameParadiso, which was established in 2012, exceeded 10 million downloads within the first year of its launch in the second quarter of 2018. MilkChoco is a 4 vs 4 multi-player FPS game where players select between milk-shaped characters. The gameplay is unique and fast-paced and includes features like 'auto-shooting' instead of manual shooting.
GameParadiso CEO Lee KangJin said that the strength of MilkChoco is because of its cute characters which appeal to young users, as well as its simple gameplay, unlike general mobile FPS games. MilkChoco is said to be extremely popular in many countries including not only Korea and Japan but also in Thailand, Mexico and Brazil, thanks to cute characters and casual gameplay style that anyone can enjoy, regardless of gender or age.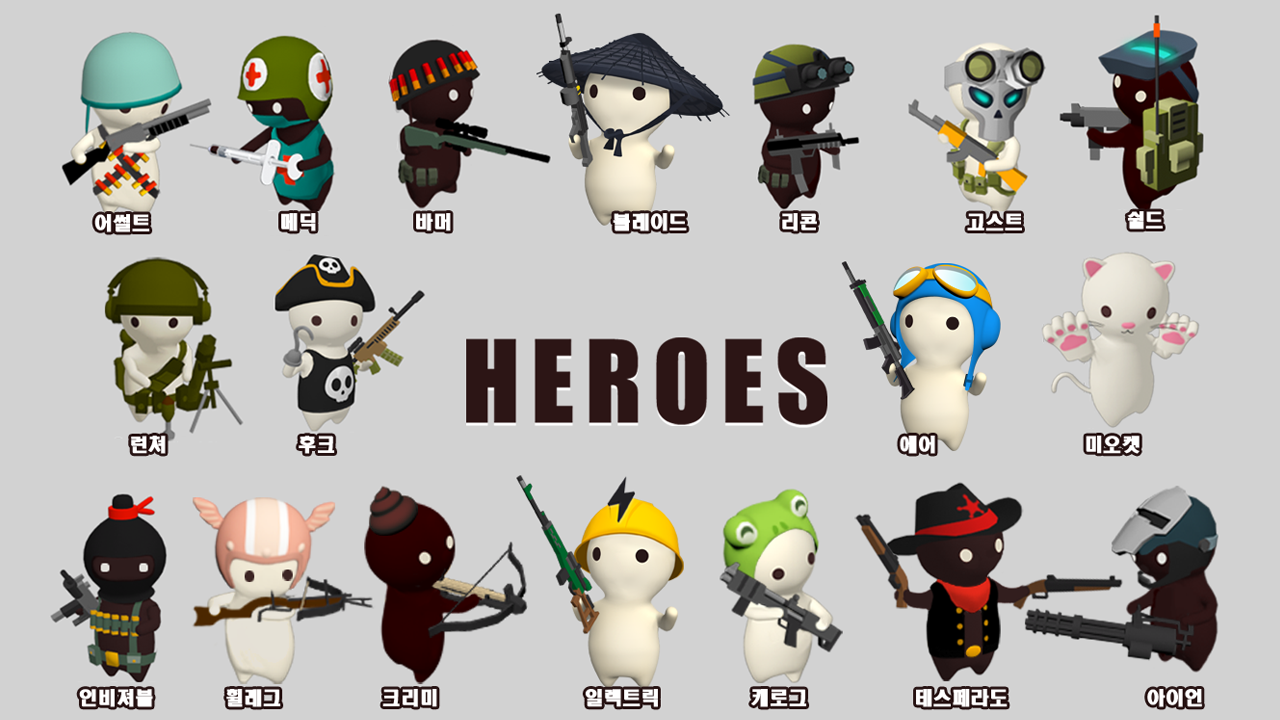 Character images in MilkChoco
The monetization structure in MilkChoco is also unique. The key content for the FPS game is weapons or characters, but the game does not sell either of them. Rather, the game generates profit by selling in-game character costumes. MilkChoco developers explained that because they make profit through aesthetics, the game has no "pay-to-win" elements, making it a fair experience for all its users.
In Japan, where MilkChoco is extremely popular, it's not guns or items that make up most of the profits. Instead, it's in-app costume purchases for those cute characters that is responsible for the biggest share of the game's revenues.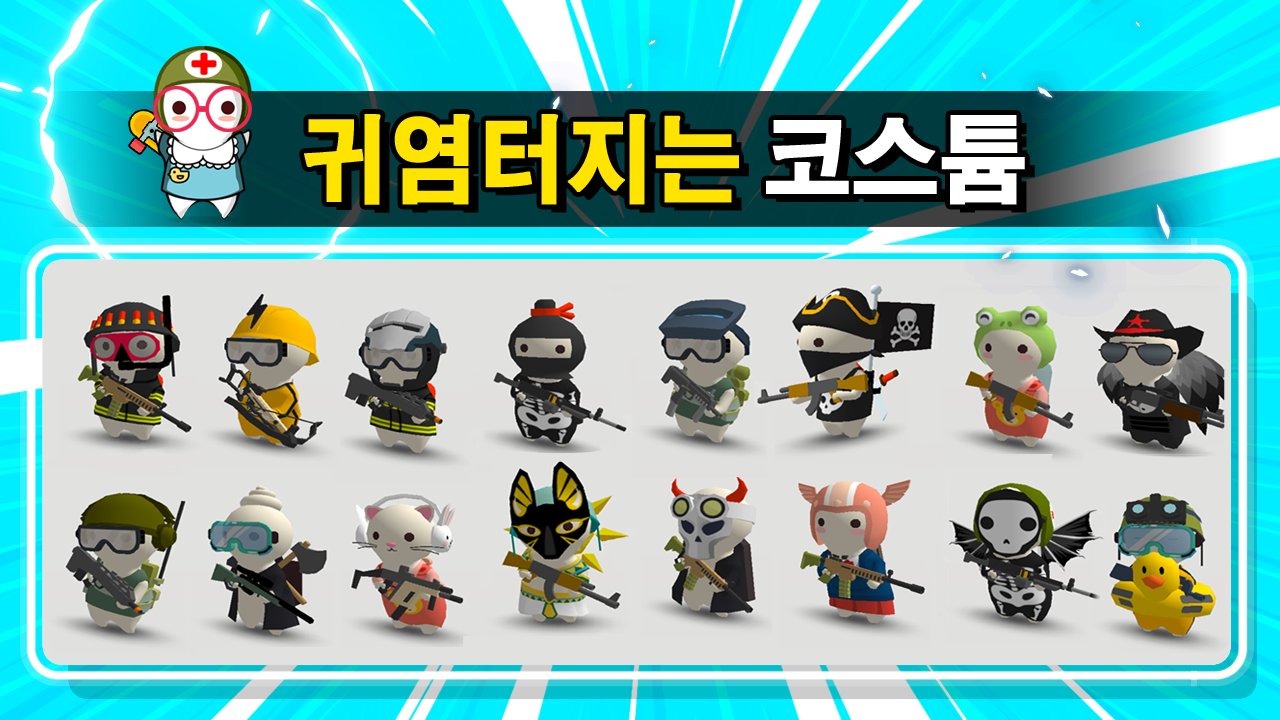 Costumes can be purchased and applied directly inside the MilkChoco app
It's the characters that make the game clearly stand out from the crowd, to the point where a fan community was built around the game and now thrives thanks to its users create new costumes and share them with other users in the form of comics or novels.
Monetization using in-app advertisement tailored to users
However, in-app payments were not the only profit-making elements for MilkChoco. GameParadiso incorporated mobile game advertising as a way to generate sales among younger users, fully leveraging the nature of the game that makes it enjoyable for users of all ages.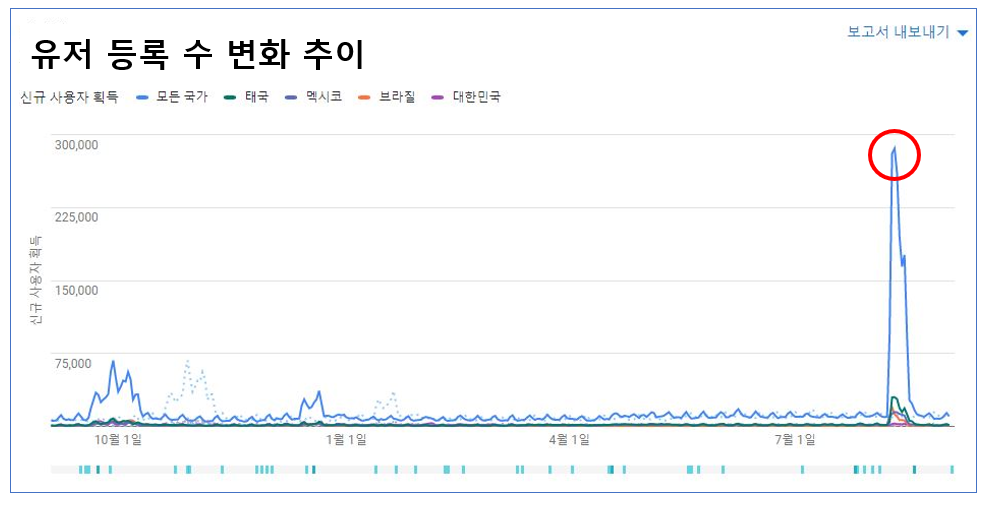 An influx of new users for GameParadiso: a huge UA increase in September thanks to the campaign ran with Mintegral
GameParadiso launched rewarded video ads and live service of Mintegral from September 2018. It resulted in high conversion rates by accurately identifying users' interests through programmatic AI technology and displaying the appropriated tailored ad to users after integrating Mintegral's SDK with MilkChoco.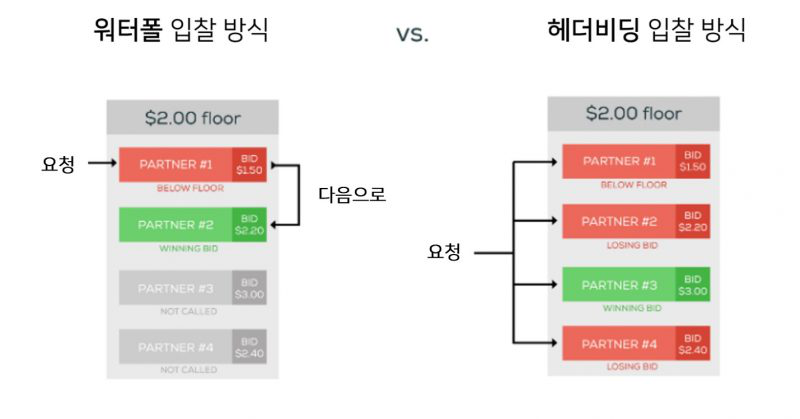 Comparison of waterfall bidding and header bidding, Source: snack media
Mintegral, in particular, utilized waterfall mediation effectively for installing MintChoco's in-app ad. The "waterfall" approach is a system where once publishers list the priority of ad networks to request for ad installation, it requests bids from ad networks in a sequence. Currently, the Mintegral SDK is designated as the first ranker in the waterfall, its video ad being the first to be served to users. This approach could provide optimized ads to users at the highest unit price and generate maximum revenue for GameParadiso.
Mintegral continued the partnership with GameParadiso on user targeting and obtained a high conversion rate thanks to Mintegral's programmatic AI based on its strong experience with similar games. Moreover, the Mintegral Operations team was able to provide tailored ads with high CTR thanks to continuous A/B testing. As a result, Mintegral has remained at the top of the mediation rankings.
GameParadiso revenues have gone up by 15% thanks to the cooperation with Mintegral. The use of rewarded ad was a means to generate revenue among young users without a negative impact on user experience. The company stated that users must be rewarded appropriately for engaging with the ads in order to avoid user churn.
Driven by the success of MilkChoco mobile, GameParadiso says it plans to launch the game on multiple platforms including consoles, for the game to grow competitively in the global market. The company has a long journey ahead and it's full of huge expectations.