Homer City is one of Mynet's latest releases and we had the pleasure to work with them on their UA strategy. We are proud to reveal that this partnership has been a success, as we managed to get Homer City to the top of the US charts.
Here is what Sinan Icer, Director of Growth at Mynet Publishing & Funpac Games, said about this partnership:
"Working with Mintegral helped give us a sustainable boost to our UA campaigns in a short amount of time. Their account team has shown a professional attitude from the beginning and taken all precautions against any possible issues. During the launch process, they always had a proactive approach and acted as part of our internal team. We look forward to increasing our partnership with them in upcoming campaigns."
What is Homer City?
Before we dive into more details about this project, let's talk a bit about the game. Published in February 2020 by Mynet, Homer City is a free baseball game that tests the players' batting skills. The goal is simple: smash the most building windows before the time is up!
The gameplay features simple and clear mechanics: users earn coins as they advance to the next round and they can use those coins to customize their characters or unlock new playable characters. The 10th round features a "boss fight" where players compete against an extremely difficult opponent for a special prize. The sound effects are also quite interesting, with the sounds of smashing windows being particularly well-made.
Homer City in action. Source: App Store
Top 3 partnership goals
Mintegral is one of Mynet's biggest partners on the user acquisition spectrum. The partnership focused on three main goals:
Acquire quality users with high retention rates at scale

Improve and maintain the game's App Store ranking

Reduce bidding costs
With Mynet wanting the focus to be on the US market, we looked at custom strategies that will enable us to achieve success in this highly competitive market.
Three-pronged UA solution proves successful
In order to reach the goals outlined by our partner, we first had to identify the main target audience for Homer City. It became clear that sports fans, particularly those interested in casual games, would be interested in this game, so we designed a custom UA strategy that revolved around three key elements:
Flexible, optimized pricing strategy and intelligent algorithms

: this strategy helped the game acquire more than 5,000 quality target users on the second day of the campaign and rank 1st on the US-Sports, US-Arcade, US-Games, and US-All charts. Homer City maintained its #1 spot on the US-Games chart for a whole week.

Video ads with gameplay elements

:

we used video ads that showcase the game's fun gameplay elements, which proved to be an extremely effective way to acquire users from our target audience

Reach out via similar games:

by advertising on other top casual games of the same type, we were able to reach fans of the genre which were more likely to convert, resulting in a significant ROI increase, along with an improvement to our UA effectiveness.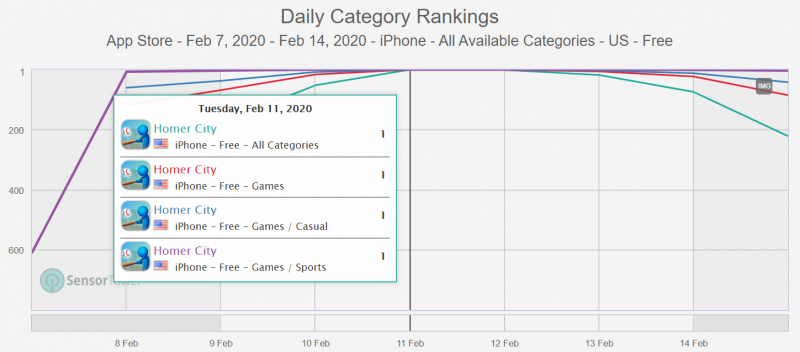 Homer City topped the US App Store charts in February. Source: Sensor Tower
On top of that, we looked at improving the creative strategy by designing and implementing dynamic endcards with the help of our in-house creative studio, Mindworks. Thanks to all these efforts, the game now maintains a healthy Top 10 position across all the relevant US charts.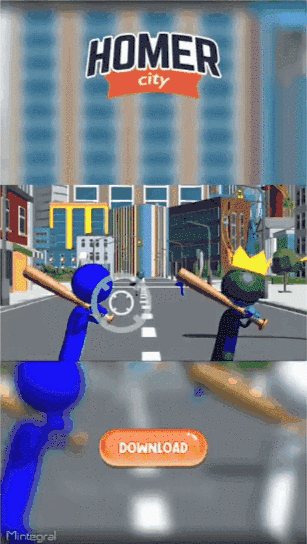 Dynamic Endcard designed by the Mindworks Studio
The Mynet case study is our most recent success story, but your app can be the next one. If you are looking for user acquisition, monetization or ad creative solutions for your app, get in touch with us today and we are confident we can meet your expectations! The Mintegral team can take your app to the next level, so make sure you book a meeting with our specialists today!