Following the 2019 achievement when we became the first Chinese company to hit Top 10 on the AppsFlyer Index, we have now become a Top 5 global ad network, placing 4th on the latest AppsFlyer Retention Index. We went from being featured 3 times in 2018, to 82 times in 2019, and this year we managed to be featured a total of 291 times! 
AppsFlyer's Performance Index is a leading industry report that has been measuring mobile media performance of top media sources since 2015. The report has become an industry standard for marketers all over the world but the 2021 edition makes it even more important, given the iOS 14.5 changes that have had a significant impact on the global mobile advertising landscape. The AppsFlyer Index tracked 33 billion app installs, 55 billion app opens, 623 media sources, and 17,000 apps for its 13th edition.
Let's take a look at some of the highlights from the AppsFlyer Index XIII.
AppsFlyer Index XIII Highlights
Looking at the Global Retention Index, we ranked 4th for Android and 7th for iOS across all industries and categories. Our gaming industry retention performance was the same (4th on Android, 7th on iOS) while our non-gaming performance ranked us 8th on iOS and 10th on Android globally.
Our gaming prowess was evident this time, as we managed to place 1st in three key gaming categories: music, simulation, and midcore. Specifically, we were ranked 1st in these categories across six regions including Western Europe, North America, and Southeast Asia. 
Not only that, but we also ranked top 3 in the hardcore gaming categories in Western Europe and North America. Our hyper-casual and casual performance was also strong, placing in the top 8 across 8 regions including Western Europe and North America.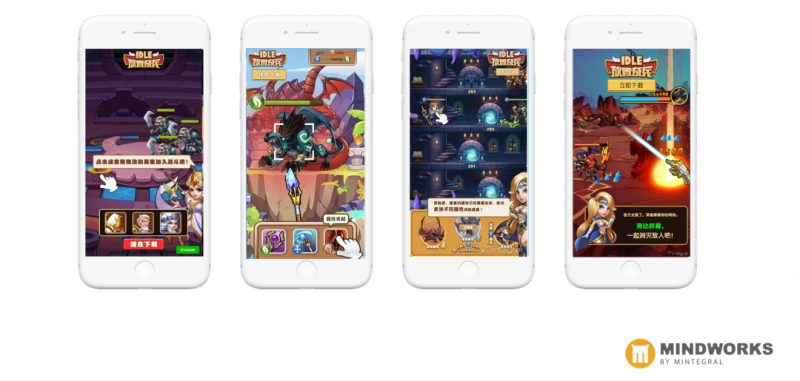 Our creative studio Mindworks produced playable ads for midcore game IDLE Hero
We were also a top 10 global network on AppsFlyer's IAA Index, placing 6th for iOS and 8th for Android on the global gaming rankings. Regarding the IAA Index, we managed to be ranked top 10 across all 11 sub-regions of the Index. As for the IAP Index, we also had a top 10 finish, ranking 8th on iOS globally.
The key factors driving our AppsFlyer Index results
Our incredible performance in the AppsFlyer Index XIII can be attributed to several main factors:
Quality ad inventory.

We built a strong traffic network thanks to our high-caliber integrations with the biggest and best mediation platforms in the world. With over 50,000 partnered apps from all over the world and more than 9 billion daily ad requests, the Mintegral SDK is an industry-leading ad revenue driver. Our SDK integrations with

MAX by AppLovin

,

MoPub by Twitter

,

FairBid by Fyber

and more, have been a key ingredient to our success over the last year.

Mintegral's key mediation partners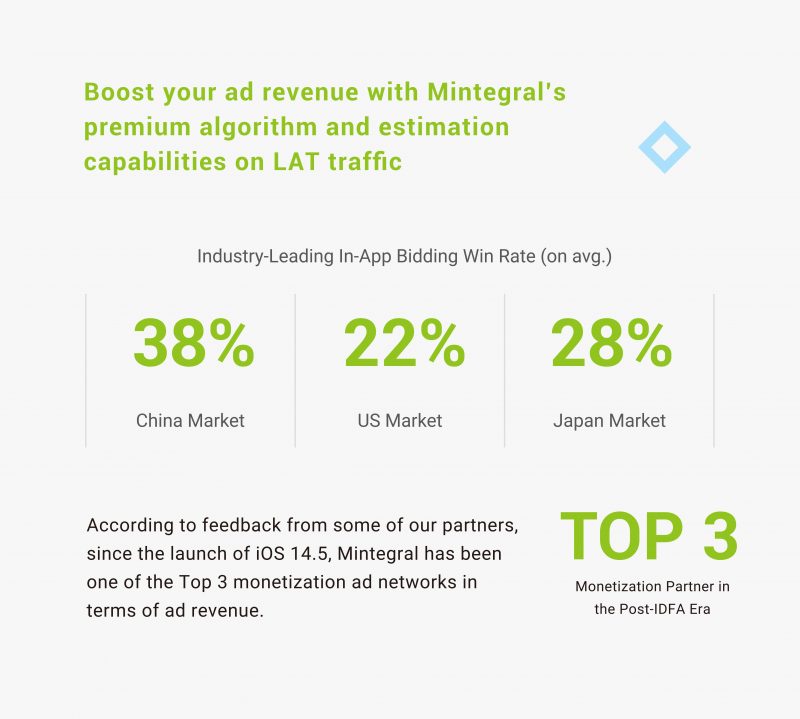 Our capabilities helped partners find success in a post-IDFA era
Continuous investments in our technology.

We have made constant improvements to our algorithms, helping our partners boost their UA and monetization efforts.
Some of our partners' recent successes on the iOS App Store
Industry-leading creative solutions.

Our incredibly talented team at

Mindworks

played a key part in our success. Since

launching Playturbo

, the Mindworks team helped our partners craft high-quality ad experiences to maximize their ROI.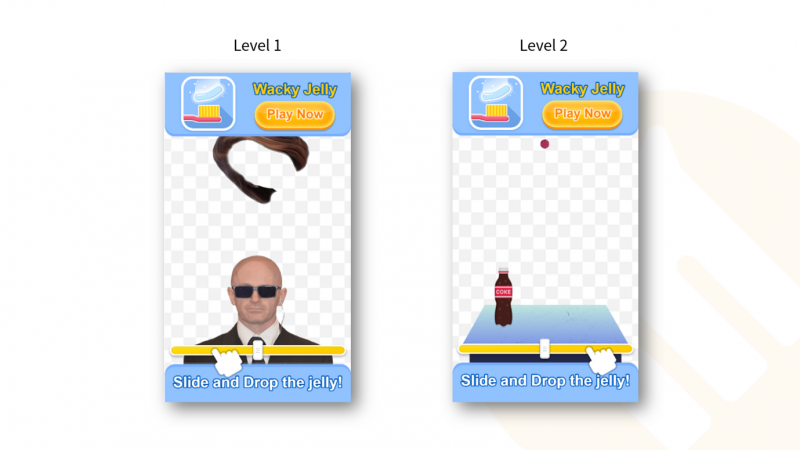 How one of our partners used Mindworks and playable ads to boost their UA performance
"Our performance rankings are a real testament to our ability in providing our publishers and advertisers with consistent, sustainable growth and ROI", said Erick Fang, Mintegral CEO. "Mintegral's programmatic and creative technologies continue to outperform the market and give global clients the ability to bridge the gap between East and West."
Our growth over the last year has been incredible and we only have our amazing partners and our dedicated staff to thank for that. We are extremely proud and humbled by these results and we're looking to do even better in the future, so if you're looking to take your mobile business to the next level, contact the Mintegral team today!