On November 11, Mintegral held a seminar in Shenzhen with the theme "Going Global: Key Opportunities for Chinese Casual developers". Jiao xiang, the Overseas BD of vivo, gave a keynote speech and shared the latest trends of Indian mobile gaming market and the reasons to be optimistic about this emerging market.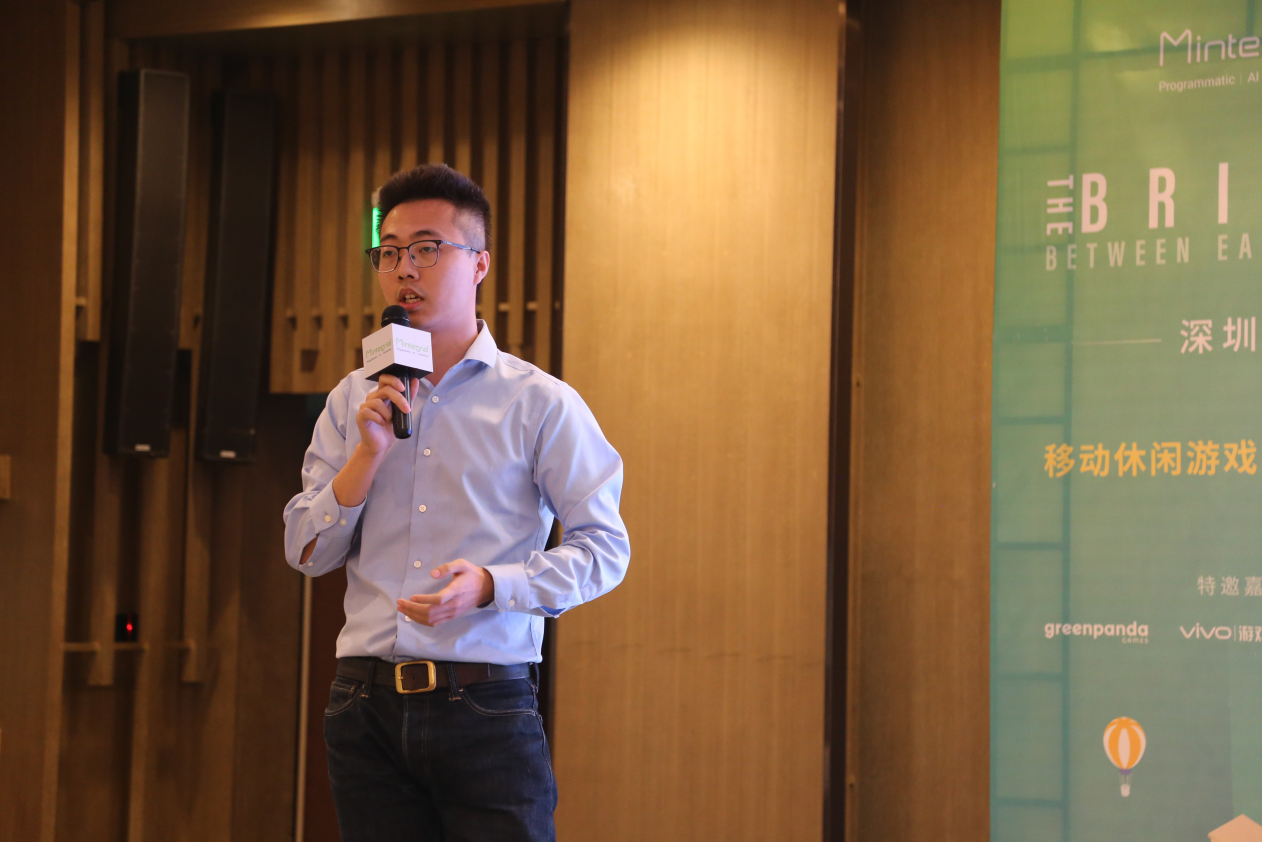 Jiao Xiang, Overseas Business Manager, vivo
Reason 1: Young population structure with huge demographic dividend potential
India is the second most populous country in the world after China, with a population of 1.3 billion, and this number is still growing rapidly. It is forecast that India will overtake China as the world's most populous country in the next two or three years. In this populous country, 62.58% are young people under the age of 35.
At present, China's population growth has been slowing down, and the demographic dividend is gradually fading. This means that if the Indian market can reach the developed level of China in the next one or two decades, the Indian game market may burst with amazing demographic dividends and its market potential may even be bigger than China.
Reason 2: With huge economic development potential, it may become a real lucrative market
At present, the development of the Indian market is mainly restricted by the level of development of GDP. According to World Bank's data, India's GDP per capita was only US $ 2015.6 in 2018, while China's GDP per capita was more than four times that of India in the same period. The economic development level of Thailand, Indonesia and other Southeast Asian countries are also higher than India.
Therefore, the current payment capacity of Indian players may not be able to catch up with the rapid development of Indian economy for the time being. People's consumption may be more concentrated on living consumption and they may not spend too much on entertainment such as in-game purchase. But with the rapid development of the Indian economy, India may become a real lucrative market as the market GDP reaches a higher level.
Reason 3: network infrastructure is not yet perfect, which is more conducive to the development of small package games
Although India, as a developing country, does not have a perfect network infrastructure, with only 4% of WFi coverage, the network situation is still very healthy in India. The local data rate is very low, with CNY20-25 per month for 2GB of 4G network traffic per day, which is why India can still enter the Internet explosion period without high WiFi coverage.
However, it is worth noting that the 4G network infrastructure in India is not yet perfect, and the download speed may not reach 100kb at present. Besides, due to the unpopular WiFi, the development space of large package games in Indian market may be limited. For the same reason, small package games such as casual games are very vigorous in Indian market.
Reason 4: The status quo of smartphone development is good enough to support the gaming market
Currently, India is still in the transition period from feature phones to smart phones, with half the population using feature phones and the rest using smartphones. More than 400 million people are already using smartphones, and the average price is around CNY1,100. Take vivo's latest product in the Indian market as an example, it features Snapdragon 712AIE with 4G + 64G memory, which is enough to run most games in the market.
As a result, smartphone configuration in India market is no longer a barrier to the development of the gaming market. The penetration of smartphone is still increasing, which is very good news for developers looking to enter the Indian market.
Reason 5: Consumption habits have not yet been formed, and in-app advertising may become a good way for monetization
For now, one of the tough problems in the Indian market is that consumers have yet to develop the habit of spending. When conducting research in India, vivo found that the consumption concept of Indians is very similar to that of the older generations: they want to save as much money as possible and take pride in saving money. Their main consumption motivation is to show off. For things like paying for game skins, Indian players would prefer to find free resources online.
In fact, the reason why many games fail to perform well in the Indian market is because the developers have not thoroughly studied the consuming preferences and motivations of Indian players. If this problem can be solved, the whole Indian market may be at a tipping point. In-app ads may be a better way to monetization for Indian players who haven't yet developed the in-app purchasing habit.
Reason 6: Online payment is well developed and convenient
Currently, there are three main payment methods in India: Paytm, debit card payment and UPI payment. The government's cash ban has greatly reduced the flow of cash currency in the market, promoting the wide use of online payment systems such as Paytm (equivalent to India's Alipay), credit card payment and UPI. UPI is a series of complicated information that used to be filled for the bank transfer, such as name, ID number and so on, which are directly integrated into an UPI code. As long as the UPI code is entered and confirmed, the whole payment can be completed. The maturity of UPI has led to the development of online payment in India and further laid the foundation for in-app payment. 
Reason 7: Socializing is the main gaming purpose for Indian players
Interestingly, the vivo survey found that the main purpose and fun for Indian players to play game is to socialize. If Chinese gamers play games because they enjoy the story and plot of a game, then Indian gamers are more likely to enjoy spending time with friends. As a result, multiplayer games may be more popular in the Indian market. 
In terms of game scenarios, Indian players are most likely to play games at night or while traveling. For the Indian users, the most precious part of the day may be spent with friends and family. Games, on the other hand, are more of an evening or travel leisure. They might spend an hour or two playing PUBG before falling asleep. It's worth noting that since there may be no Internet connection during the trip, users want to download some offline single-player games like Ludo King in advance to pass the time. Battle royale games and single-player games have become the mainstream categories in the Indian game market, which is also an important force empowering the entire Indian game market.