Brain Out
How Mintegral's Full-Stack Solution Pushed "Brain Out" to the Top of the US, Japan and Korea Charts
"Brain Out" is a free puzzle game created by Chinese developer Eyewind. The game consists of a series of tricky brain teasers and different riddles that evaluate the player's logical thinking, reflexes, accuracy, memory, and creativity. 
The game features catchy gameplay, great sound effects, and a clear yet simple UI design. With help from the Mintegral team, the game quickly gained popularity and became a hit across several major markets around the world.
A few weeks after its release at the end of September, Brain Out started taking off and the last two months saw it reaching the top of the charts, going as high as top 4 on the US and Japan  Free Games chart and 1st on the Korea Free Games chart. Brain Out was downloaded over 9 million times last month, according to App Annie.
Brain Out was ranked 4th on the US and Japan Free Games charts in December.
Source: App Annie
Full-stack marketing strategy proves successful
Thanks to the help of the Mintegral team, Brain Out quickly became a huge success in the US, Japan, and Korea markets. In order to achieve this and acquire quality users at scale, Mintegral's creative studio, Mindworks, created custom video ads as well as playable ads.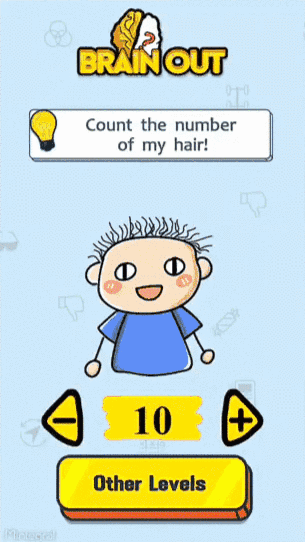 Playable ad created by Mindworks
By constantly monitoring and optimizing their performance, the team was able to create a solid mix that included video and playable ads, leading to an IVR increase of more than 80% compared to the original mix of video ad and Endcard.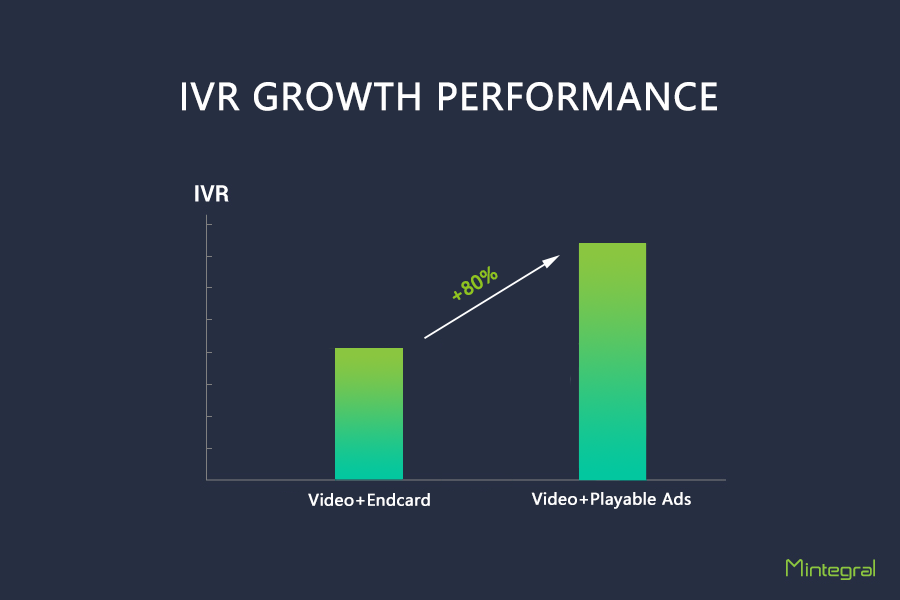 Also, by leveraging Mintegral's global premium traffic sources, Brain Out succeeded outside its home country China and branched out to multiple markets in the West.

Brain Out is consistently in the Top 10 Free Games charts in the US, Korea and Japan
Flexible optimization solution designed to maximize revenue
Mintegral helped Eyewind with its user acquisition efforts for Brain Out, but was also its global monetization partner for the game's iOS version. The monetization component of this full-stack solution revolved around the integration of Mintegral's rewarded video and interstitial video ads. Thanks to this approach, the game quickly reached and then surpassed the revenue targets in several markets including China, the US, Japan, and Korea.
"Mintegral's full-stack solution, from UA to monetization and ad creatives, has proven extremely effective," said Eyewind co-founder A Bing. "Their hard work, as well as their fast response during this entire process, made them a valuable partner and we look forward to our continued cooperation with Mintegral."
About Eyewind
Founded in 2015, Eyewind has developed a number of great casual games and has become one of the Chinese developers to bring Chinese games to the rest of the world, many of which have been recommended by Google Play several times. Mintegral has partnered with Eyewind to offer UA and monetization solutions, helping its puzzle games like Super Brain and Stump Me to get to the top the charts and gain global success.
Eyewind's success story is just one example of our capabilities. If you are looking for UA, monetization or ad creative solutions, don't hesitate to contact the Mintegral team today!