Innovative Creatives Make Impactful Results
We created the Mindworks Creative Studio to bring together interactive creatives and innovative videos, to create the ultimate advertising experience.
Explore More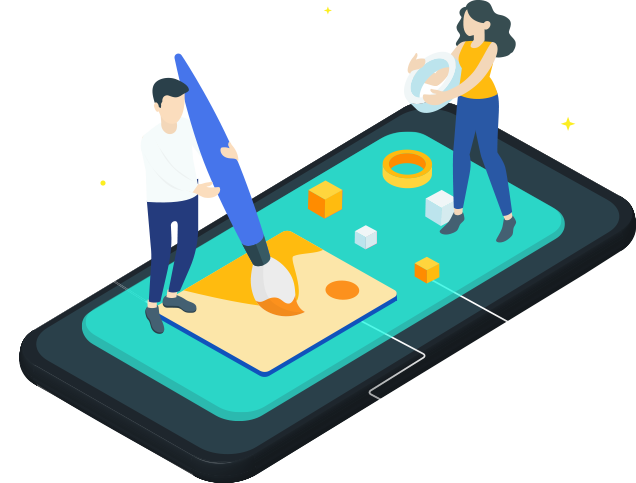 The Next Generation of Mobile Ad Experience
Our in-house team combines creativity, technology and brilliant design to deliver wonderful ad experience, creating a scene for your brand to communicate directly with the user on the mobile side.
Interactive Ads, Play before You Buy
Playable Ad
Playable ad is a great way to capture the imagination of consumers by transferring a game's core gameplay into an HTML5 mini-game that provides users with a more immersive ad experience.
Interactive HD Video
Interactive HD video ad gives users the unique ability to choose their own in-ad journey in real time. Instead of a passive user experience, interactive video requires the person watching to take actions - creating an effective way to engage with your audience.
Interactive End-Card
Interactive end-card is an interactive way to finish a video ad. It's used as a way to add an additional layer of engagement at the end of a regular 15-30 second video ad, giving viewers a much better feel for the app being featured.
Creative Videos, Not Just Videos
Viral video
3D animation
AR video
What Do Our Clients Say about Mintegral's Creatives?
The result of playable ads for Tank.io has far exceeded our expectations. From the data point of view, CTR and IVR are highly improved, and the amount of acquired users has grown several times, making our ads more competitive with the same bids.

With the help of Mintegral's playable ads, the CTR of video ads has been increased by 35% to 65%, and customer acquisition costs have been reduced by 18% to 31%. In this case, the problem of the high cost of user acquisition for mid-core and hardcore games has been successfully solved.

Mintegral's playable ads enable us to show our app in a more diverse way, but also improve the volume of install as well, helping us acquire higher-quality users through various creative contents and ad formats.

Mintegral's latest playable ad has successfully reduced the costs of user acquisition and greatly improved the advertising efficiency. Much to our surprised, the CTR was twice that of other ad formats, and average installation cost per user was reduced by 20%. Playable ad now has become our new weapon to improve ROI.

As our UA and playable ad creative partner, Mindworks has produced a large number of fantastic playable ads and video creatives to present the fun and uniqueness of the gameplay. Interactive playable ad is like a bridge between games and users, helping us to acquire users more accurately. With the optimization of playable ads, IVR of Skipping School has increased more than double, and the game has ranked the 3rd in the ranking of Apple Store's top free app.
Need us to help provide high-performing creatives for your campaigns? Explore more about Mindworks Creative Studio and successful case studies
Explore more