With over 100 million downloads across their games to date, Dual Cat has created fun hyper-casual experiences for users around the world. We sat down with the team to find out more about their recent titles, the importance of quality creatives towards their successes, the impact of COVID-19 on the team, and more. It's all right here in our latest App Chat edition, enjoy!
Mintegral: Thanks for taking the time to speak with us! Let's start with an easy one: tell us a bit about yourself, about Dual Cat, and how the company started.
Dual Cat: My partner (Alex) and I have started working together in July 2017, combining our knowledge of Game Development and Digital Marketing, and two months later we reached #1 in the French top charts with our trivia game "Would You Rather".
Since then, we have been building a team of 15 people focusing on creating and publishing instant games loved by millions.
Mintegral: You've created and published some very successful hyper-casual games so far. Why did you decide to focus on hyper-casual games, any reason in particular?
Dual Cat:We want to offer instant mobile entertainment to massive audiences. Hyper Casual is the best answer to reach large audiences of gamers and non-gamers.
We also love the tough challenges offered by Hyper Casual Games, such as highly data-driven Game Design and Marketing.
Mintegral: You've recently posted on social that your games just hit 100 million total downloads. First of all, congratulations! Secondly, what would you say were the key ingredients to such a massive success?
Dual Cat: Thanks, this is indeed a crazy milestone!
We reached this level of success thanks to two key ingredients:
our Team

– we have developed a human-centric approach from the beginning and hired passionate experts who love working together in strong connection with one another on game production and marketing.

our Tech

– we have developed automatization tools internally to grant "super powers" to our teams with 3 goals in mind:
extract trends and detect crowd-validated game concepts very early,
develop high quality games faster,
maximize user acquisition, creative content, monetization and game performance.
Mintegral: Jelly Fill is one of your most successful titles with over 15million downloads since launching in August 2020 and still going strong. What are the main reasons behind the game's continued popularity and how did you manage to keep a healthy user base for so long?
Dual Cat: Yes, Jell Fill is a strong hit,  it was the 16th most downloaded Hyper Casual title on iOS in its launch month.
Today we still maintain strong popularity on it mainly thanks to our automated tools that help us in managing thousands of campaigns worldwide and refreshing creatives more frequently, and thanks to strong collaboration with top networks such as Mintegral. Hyper casual games have a long tail if you take care of them.
Mintegral: Let's talk user acquisition since it's a core component towards a successful hyper-casual title. What does an effective UA strategy look like for Dual Cat? How do you balance topping the App Store charts vs. lowering UA costs?
Dual Cat: We think that the most effective strategy is to spend as much as you can as long as you are meeting your targeted margin. So we have built automated tools for massive campaign management through API and models for ROAS projections. Rising in the charts is just a consequence of our strategy.
Mintegral: Playable ads have shown strong results in your campaigns with better engagement. How is Dual Cat approaching playable ads production?
Dual Cat: Indeed, creatives are key to our success. Playable ads have an important role as they can help increase ad engagement, and they sometimes significantly improve conversion on a game, making it scalable.
We create playable ads internally, and we are also working with external solutions like Mintegral's creative studio Mindworks which offers valuable advice on testing and optimization.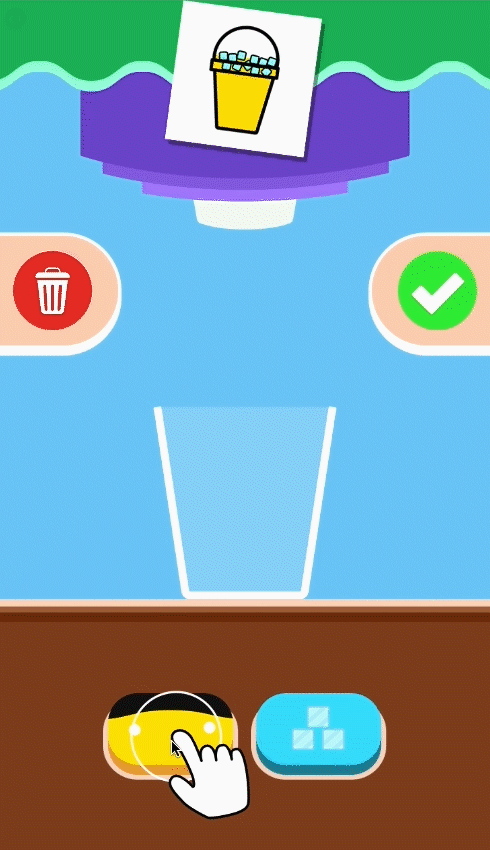 Playable Ads produced by Mindworks
Mintegral: Since working with Mintegral on both user acquisition and monetization, what are the results with Mintegral looking like? Were there any specific areas where Mintegral helped much?
Dual Cat: Mintegral adds a lot of value to our user acquisition process as they give us a leverage for massive scaling (Mintegral is our top2 network on UA), and to our monetization with their very good performance on in-app bidding on all placements increasing ARPDAU by 14%. They represent a significant share of voice on our ad inventory.
Also, Mintegral offers a stable API to create and update campaigns, which perfectly matches our need for automation.
Mintegral: Were there any particular challenges or opportunities that revealed themselves in 2020 as a result of COVID-19? How does 2021 look like for Dual Cat, are there any big projects you're currently working on that you'd like to share?
Dual Cat: We took 2020 as a good teamwork challenge. We had to manage both the growth of our team and the issue of the lockdown. So, we adapted our remote process to keep the bond strong between one another (virtual office rooms, virtual morning coffee with everybody, Friday evening multiplayers games…) and our teams love it.
And regarding 2021, new games will be coming and we are also working on a new exciting project that I can't tell you about right now! 😉
We had a great time talking to the Dual Cat team and we'd love to talk about your successes too. If you're an app developer or publisher looking to be featured in one of our upcoming App Chat editions, contact the Mintegral team today!