China is becoming one of the biggest hubs for esports in the world. Its thriving scene is benefitting from sustained audience interest, strong support from publishers and inward investment, helping it to grow rapidly.
But how big is the market now? Which games attract audience interest? And what does the future hold for China's burgeoning scene?
We've pulled together the latest research on the Chinese esports market to help you get your head around one of the biggest opportunities in the global games market.
How big is the Chinese esports market?
The Chinese esport market is one of the biggest esports markets in the world, with an estimated market size of $760m in 2017 according to Tencent.
The US market remains bigger in revenue terms by some distance, generating over $250m last year. But China's revenue grew to $104m in 2017. This is a 41% year on year increase and places it as the second biggest domestic export market in the world.
Additionally, China's market is the biggest in terms of the number of esports users. It accounts for 64% of the 390m global audience, which gives it an excellent foundation for rapid growth.
Which are the biggest esports in China?
China's esport market is dominated by Tencent's PC and mobile MOBAs.
Riot's League of Legends (LoL for short) has long been China's biggest esport. China Daily reports that live broadcasts of the League of Legends pro league were watched 7 billion times by Chinese fans in 2017, with a total run time of 1.8billion hours.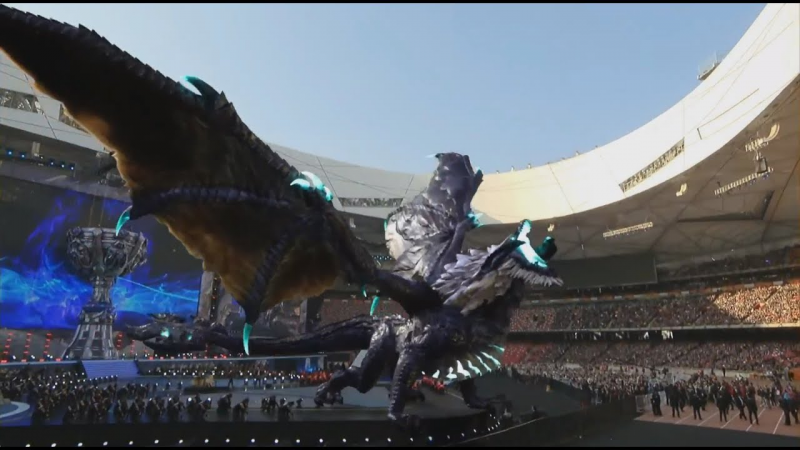 An AR Elder Dragon dominates the stage at the LoL Championships, 2017
Meanwhile, Tencent's mobile MOBA Honor of Kings is rapidly growing in size too. The game – which has attracted 200m users and generated $1.9bn in revenue in China alone in 2017 – has already launched an esports tournament called the King Pro League(KPL). The content from its 2018 spring season has been viewed 4 billion times, a 42% year on year increase.
But these aren't the only esports titles performing well in China. The world championship of tactical FPS Crossfire accrued 37.5m unique viewerswhen it was broadcast in November and December last year, a 50% increase on the previous year.
China is also becoming a centre for international esport teams too. The Shanghai Dragons were one of the first franchises to join the inaugural Overwatch League and are backed by Overwatch's domestic publisher, Netease.
What is the Chinese esports audience like?
According to a report from Calvin Ayre, 80% of the Chinese esport audience is male and 20% is female.
Age wise, the audience is surprisingly split. Although there are a lot of younger users, 29% of esports fans in China are parents and 59% of that group is aged between 31-40 years old.
The audience is also reasonable esports literate. 72% of interested esports users have watched esports content before, with 36.6% of users reporting that they had started in the past two years.
This indicates that there is a significant audience for competitive gaming in China and it is only likely to grow.
How do Chinese audiences watch esports?
In the West, Twitch is the dominant video streaming platform. But in China, local streaming platforms rule the roost instead.
The likes of Huya, Panda.TV and Doyou TV each compete for the local esports market. For example, Huya has the exclusive rights to the KPL but Doyou has exclusive partnerships with leading local esports teams such as Invictus Gaming.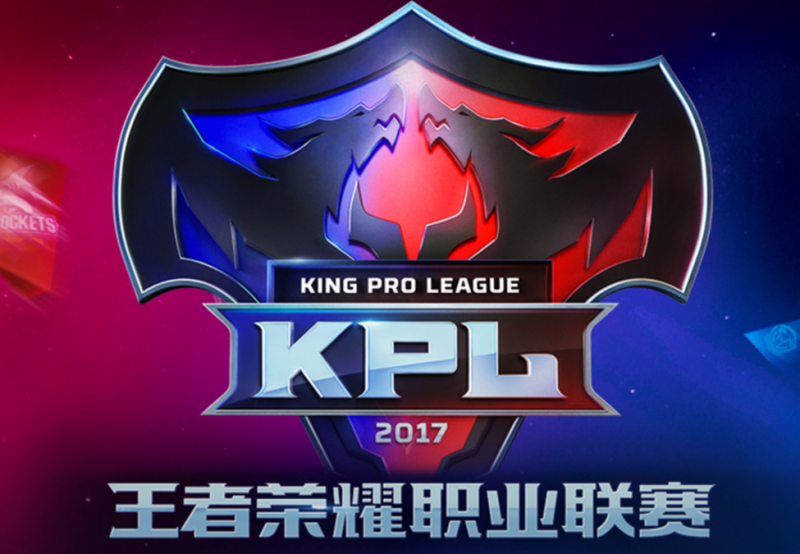 The KPL is rapidly becoming one of China's biggest competitive tournaments
It's also interesting to note the reason why players watch. Tencent suggests that only 47% of players watch esports pros to improve their game, with the majority watching for pure entertainment purposes.
This means that brands and advertisers could be well placed to benefit from esport audiences in the coming years.
How big are esports prize pools in China?
Esports prize pools are big in China. According to esportsearnings.com, three of the biggest esports prize pools in the history of the sector were earned at events based in China.
The combined pools for the LoL championship final in 2016, 2017 and the 2015 Dota2 Asian Championship (DAC) added up to $13m. Although this is still small in comparison to the International, Chinese prize pools are notably bigger than European counterparts.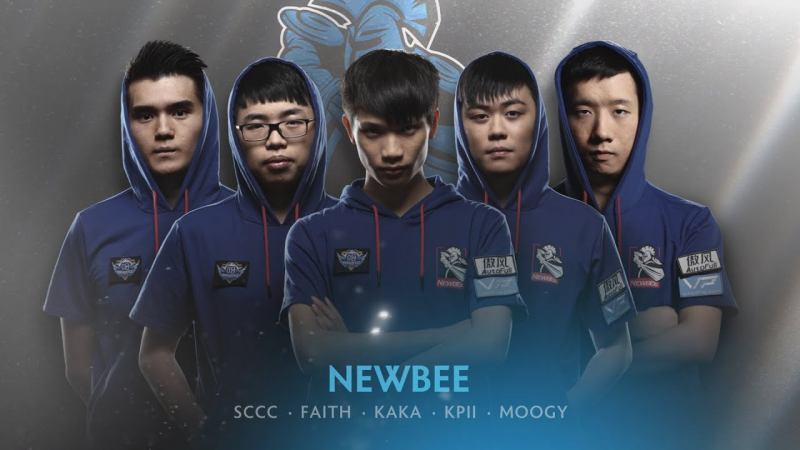 Team Newbee has earned the majority of its prize money in China
However, it's also important to look at who wins money in esports events across the world to understand China's influence across the global esport economy.
For example, eight Chinese athletes are in the top 20 earning esport athletes by prize money of all time.
And top global esports teams such as Newbee, LGD, Vici Gaming and Invictus Gaming have earned most of their revenue in China, helping support the country's esport scene further.
How big will China's esport market get?
The answer is hard to predict. Although investment and brand cash is coming into the space, it is always difficult to forecast where exactly a domestic industry sector will be in the coming years.
Nevertheless, Tencent is bullish on China's growth prospects. It forecasts that the Chinese sector will be worth $1.5bn by 2020, which would be roughly double the size it was in 2017.
Furthermore, Tencent also forecasts rapid growth in the number of people watching esports in the country. Although it forecasts that China's share of the global esports user base will decline from 64% of 59% of the market, overall global user numbers are forecast to rise by 200m – significantly increasing the size of China's viewership.
Conclusion
The Chinese esports market is already big and set to grow rapidly. Although lots of businesses can benefit from this, China looks like a potentially lucrative market for mobile esport developers, as well as brands and advertisers looking to reach a significant audience.