We partnered with Newzoo to release a free report in April this year; Insights into Asia's Top Mobile Markets which you can download here.
China is where some of the most lucrative gains can be made because of its size. There are 1.6 billion smartphone users in APAC, representing more than half of the global market. Half of those smartphone users can be found in China.
Newzoo's China Market Analyst, Jinjin Huang, underlined the positives of the APAC market in the report, with app revenues reaching $87.1 billion in 2018 and estimated to reach $129.2 billion by 2021.
Little wonder then that international developers are looking to get their games into China, but as we've written before, there are numerous distribution challenges they face surrounding state regulation, fragmented Android app markets, localisation and other problems.
Get your China mobile gaming strategy right, though, and you can benefit from one of the world's largest and most lucrative markets.
It's critical to know that market before you create a game or alter the source code of an existing one. Who are the people buying those games, how do they compare against mobile gamers in other APAC territories, what are their likes and dislikes, and how do you attract them? 
The profile of a mobile gamer in China
The demographic data we collected alongside Newzoo for our report tells us that 56 per cent of Chinese mobile gamers are men and 44 per cent are women. The most active players across both genders are between 21-35 years old; 27 per cent of men are in this range with 23 per cent women.
There are more 'older' gamers than up-and-comers in China, though. 12 and eight per cent of male and female gamers respectively are aged between 10-20 years old. 17 and 13 per cent of male and female gamers respectively are between 36-50, suggesting mobile gaming in China is a hobby for more mature mobile users.
Dig a little deeper and we begin to see what kinds of mobile games they enjoy and the types of experiences they're willing to pay for. Immersion is the most important experience for male and female mobile gamers in China, with role-playing games (RPG) leading the way in generating revenue.
Action games are second; the two top-grossing games on the iOS platform in 2018 belonging to both genres in the form of Honor of Kings and Fantasy Westward Journey. In fact, seven games in the top 10 for 2018 were RPGs.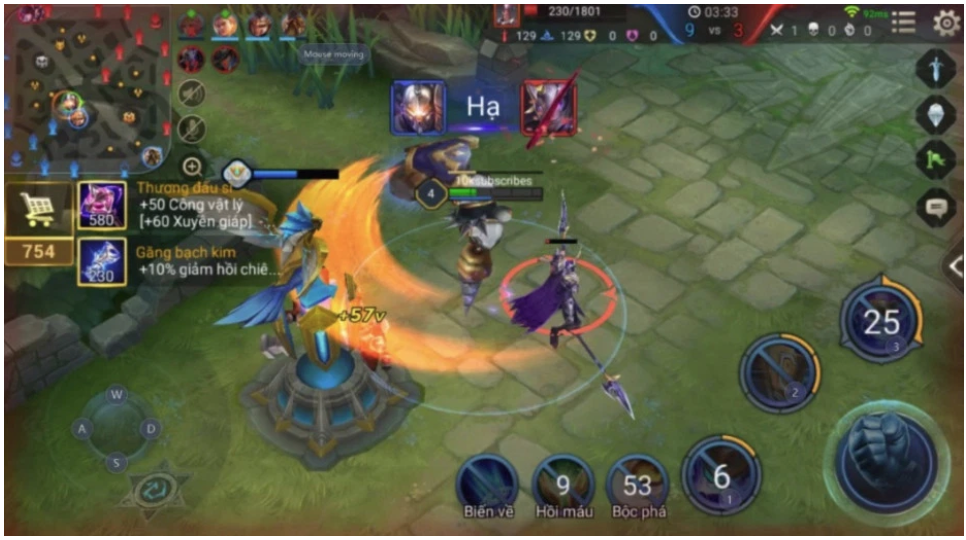 Credit: Tencent
Away from games and four of the top-five-grossing apps in 2018 on iOS were video streaming apps, indicating that not only do Chinese mobile gamers like to immerse themselves in RPG games, but general visual entertainment through their smartphones, too.
That could be to bring the family together, with 56 per cent of Chinese mobile gamers living together or alone with kids at home. An astonishing 73 per cent of Chinese mobile gamers are full-time employees with only 13 per cent registered as students. 
21 per cent live with their parents and 14 per cent live alone. 13 per cent say they are students, while seven per cent of Chinese mobile gamers class themselves as self-employed or 'independent'.
Device-wise, Chinese mobile gamers are slightly more in favour of OPPO than Apple as their smartphone of choice – 24.8 per cent to 24.4 per cent respectively. 
Consider tablet users, too. Though there are less tablet users spending money on games (61 million) than smartphone users (206 million), the percentage of payers parting with their money is higher: 41 per cent of tablet users against 36 per cent of smartphone players.
The picture we can paint of the average mobile gamer in China over 2018 is someone young working full-time, willing to spend their disposable income on immersive fantasy-style games and other visual content to entertain themselves or their children at home.
How does this compare across APAC?
Mobile gamers in Japan
While RPGs and action games were the top-grossing iOS genres in Japan in 2018, three of the top-five-grossing games were puzzle games (Monster Strike, Puzzle & Dragons and Dokkan Battle). Puzzle games have a high-retention rate, indicating that mobile gamers in Japan are willing to invest in a single title and stick with it while it evolves.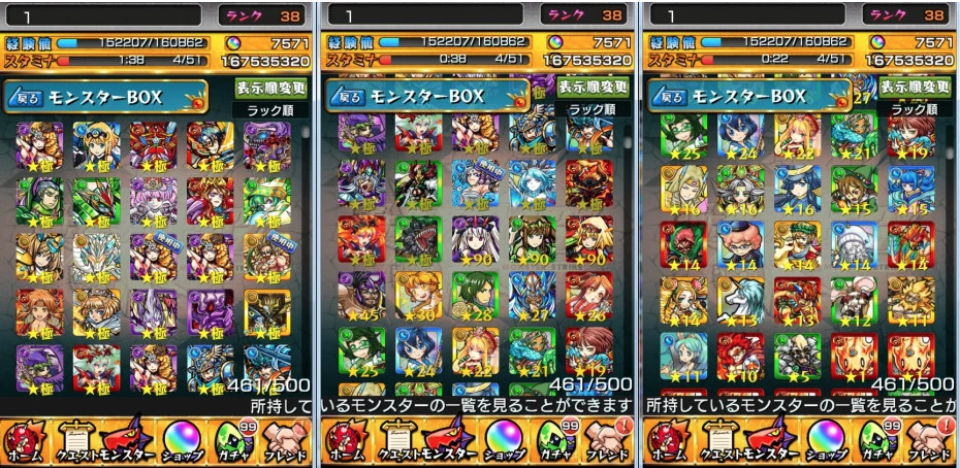 Credit: Mixi 
The top-five-grossing non-gaming apps are markedly different to those in China, too, consisting of a mix of social networking, music and manga apps. Japanese gamers are generally less competitive than others across APAC based on their app preferences, and have a strong affinity to their local culture.
While the mobile gamer gender split is the same at 56 per cent male and 44 per cent female, most gamers are younger. Though the largest group of female gamers at 18 per cent are aged 21-35, with 23 per cent of males in the same age range, there are a fair amount of gamers aged between 10-20 in both age groups.
There appears to be less in the way of independence from Japanese mobile gamers, too. Less than half (45 per cent) work full-time with the largest group (37 per cent) living at home with their parents. Japan has a high payment ratio though, with 46 per cent of smartphone players (26.7 million) paying for games in 2018. With 70 per cent owning an Apple device.
Our data would suggest that Japanese mobile gamers are trendy and like their minds to be taxed with constantly-developed titles and series. They're more than willing to pay for their games and discuss them on social media apps, and appear to have more time to explore mobile games than their Chinese counterparts.
Mobile gamers in South Korea
Again, as in other APAC territories, RPGs and action games were the top two iOS genres by revenue over 2018 in South Korea. Though strategy games are also popular, the top three of the five highest-grossing games in 2018 were RPGs (Lineage 2 Revolution, Black Desert Mobile and Lineage M).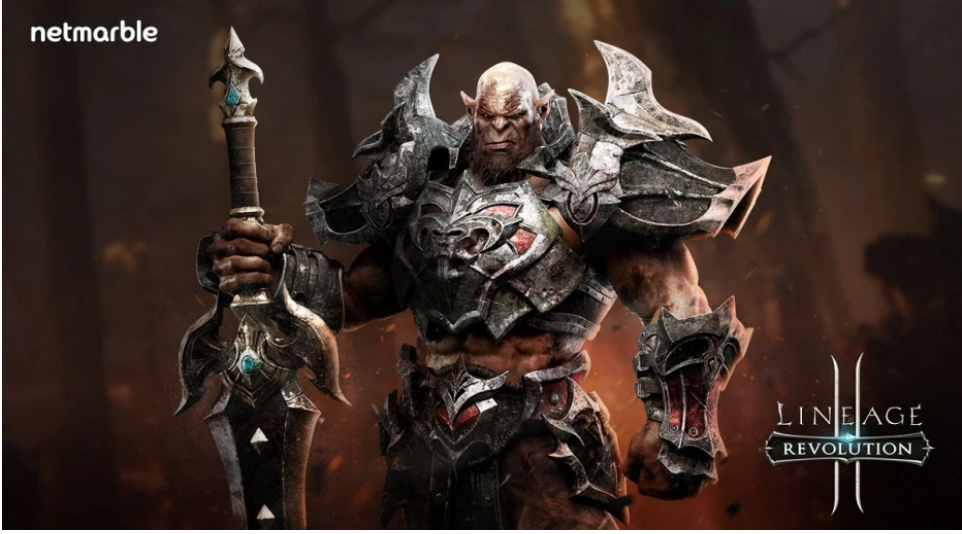 Credit: Netmarble 
The success of Lineage and other top 10 titles show how South Korean mobile gamers are big fans of well-known IPs. Non-gaming, the top five iOS apps featured a distinct mix of video, music, social networking and reading apps. Netflix at number four, though, and YouTube at number six shows that South Korean gamers aren't averse to dipping into western content.
There are slightly more male mobile gamers (57 per cent) than female gamers (43 per cent) in South Korea when compared against the rest of APAC, but there is almost an even split in their home situations. 37 per cent of gamers say they live together or alone, with kids at home, while 36 per cent live with their parents. 54 per cent are full-time employees.
South Korean gamers are also older than China and Japan's mobile gamers, with 18 per cent of males and 12 per cent of females aged 36-50. While not as much as Japan, 40 per cent of South Korean smartphone gamers spent money on games in 2018. This was mostly on accessories though, such as power-ups, new characters and cosmetic skins. 65.5 per cent also own a Samsung device.
South Korea's mobile gamers are as trendy as Japan's, but in opposite ways. Though their allegiance is more to Samsung than Apple, they're open to western media influences and are fans of smartphone versions of well-known PC games. South Korea's mobile gamers are truly a mixed bunch. 
Conclusion 
If you're looking to enter the lucrative Chinese mobile gaming market, then you have to understand that an out-the-box marketing and distribution strategy simply won't work.
Gamers across APAC are incredibly diverse and different. Though Japan and South Korea follow similar trends such as gaming with leading smartphone brands and most live with their parents, their online habits are still heavily influenced by their own national customs.
Chinese mobile gamers appear to be far more unique as a group than others across APAC, though. They're almost uniformly in full-time work and more than half have children, for example. Though RPGs are popular across APAC, they're especially embraced in China, mostly because of their fantasy elements.
If you wish to break into the Chinese market, then you need a key understanding of mobile gamers and their habits, and not assume that they'll all fall under an 'APAC umbrella'. 
To do that, partnering with a local expert with explicit knowledge of the market, distribution channels, marketing strategies and more will be essential to any future success you may have.
Find out more about Chinese mobile game consumers – including which app stores they use and which app store assets most inform their purchasing decision – by reading about them here:
https://www.mintegral.com/en/ebook/mobile-gamers-in-china/