When you think about the most popular game genre, you probably think of a first-person shooter or a sports title like FIFA.
However, the most popular genre of mobile game in China is neither of these. According to App Annie, hyper-casual games have quickly grown to become one of the most popular game genres in China.
Instantly playable and offering players quick but addictive gameplay sessions, they are perfect for players on the move. The UI and gameplay mechanics tend to be simplistic, and the games are almost always free to play, with a small download size which means they are quick to install as well.
In China, hyper-casual games now account for around 60% of game installs from the Apple App Store.
In April, the iOS top downloads chart was home to 6 hyper-casual games, with Killing Virus taking first-place.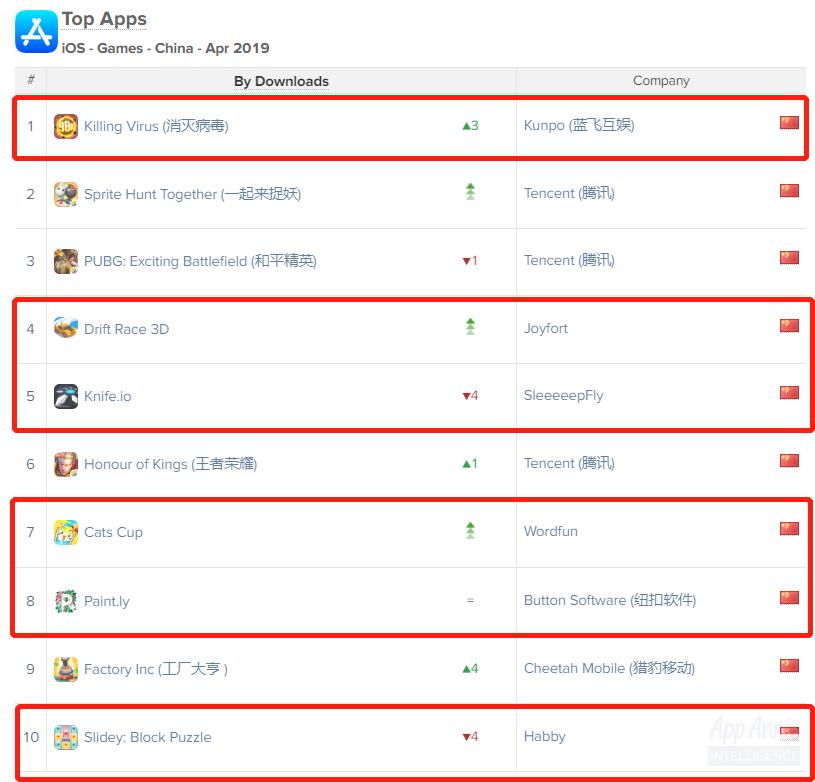 January's top download chart,
with hyper-casual games highlighted in red (source: AppAnnie).
With that in mind, let's examine what has made hyper-causal games so successful in China.
Meeting market demand
Hyper-casual games focus on replayability, and sessions can be as short as one minute. They have the broadest appeal of any game genre, thus naturally giving them the largest possible target audience compared to other games.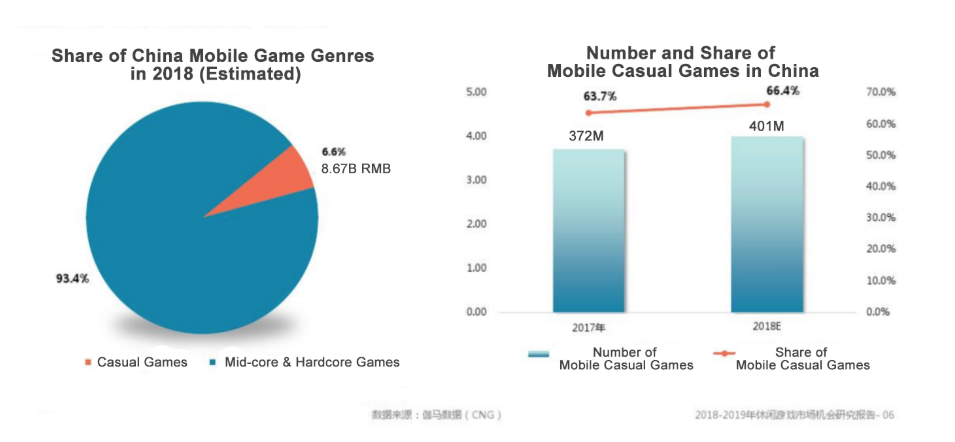 The market data shows just how much
of a presence hyper-casual games have (source: CNG).
The estimated player-base for hyper-casual games is 401 million, according to CNG. This would mean that 66.4% of the entire Chinese mobile gaming players have played some kind of hyper-casual game.
Low development costs
The cost of developing a hyper-casual game is significantly lower than any other mobile game genre. This puts developers on a level playing field no matter whether they are a one-person team or a team of hundreds.
This low cost is chiefly down to the lack of complex gameplay mechanics as well as the simplistic UI design and graphics. Unlike more premium or complex games, the emphasis in hyper-casual is all on the gameplay.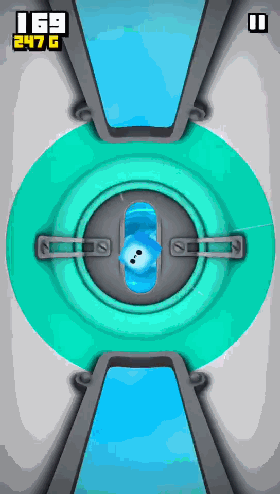 A non-cluttered UI is a staple in the hyper-casual genre,
benefitting players and developers alike.
Multiple monetisation options
Where extra money isn't spent on development, it can be invested in marketing the game. This is important, as hyper-casual games do not typically offer in-app purchasing.
Instead, hyper-casual games offer in-app advertisements in various forms. This reflects a bigger trend in the global mobile market, with 49% of App developers using in-app advertisements as their only monetisation strategy.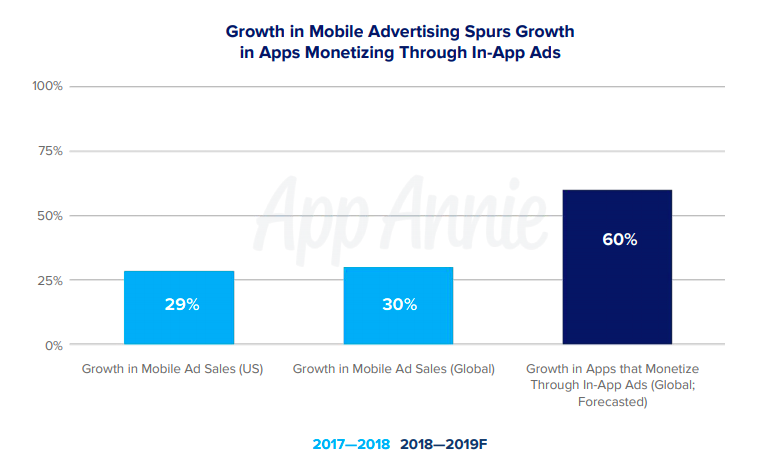 Apps using in-app advertising to monetise
are on the increase (source: AppAnnie)
Interstitial and banner advertisements are considered the most effective strategies, balancing user experience while still getting the revenue from the advertisements.
Another popular strategy is rewarded video. A player will watch a short video and will be given in-game rewards upon its completion.
This approach meets the balance of user experience and the expectations of the advertisers. Players love to get free stuff, and it can become normalised as part of the game experience for them to watch video content in order to get rewarded for it.
Short video content is also perfect for marketing the game itself outside of the app.
With the popularity of Douyin in China (known in the west as TikTok) making short-video content prevalent amongst all sections of the mobile market, app developers can often see their game go viral on these platforms.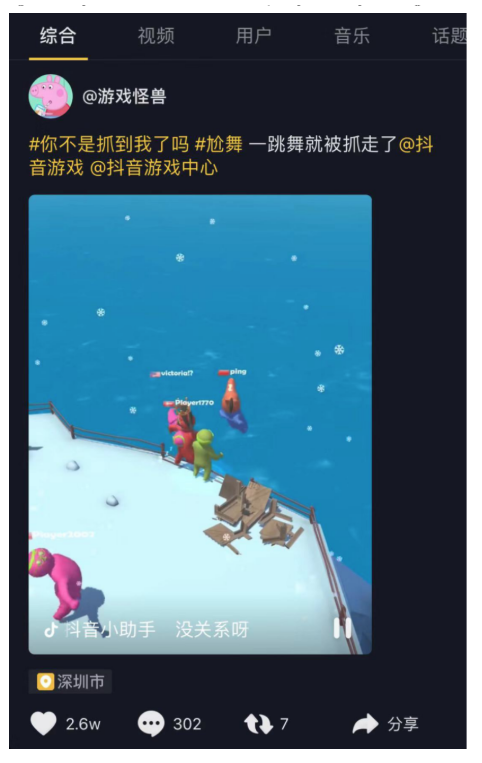 An example of a TikTok user
making a video from playing a mobile game.
How you can take advantage
Despite the huge popularity of hyper-casual games in China, the market still has enough room for new developers to enter.
Many games tend to be copycats of each other, and there is a lack of innovation in the market. So if this continues, players will be more reluctant to play games that they have effectively already played – leaving the door open to publishers who can bring an 'X' factor to the genre.
Most importantly, it's almost impossible for a non-Chinese publisher to enter the market without a knowledgeable Chinese partner to guide them. Launching in China is extremely complex, but can be equally rewarding if conducted the correct way.
Having support from local experts and careful planning will help you avoid common mistakes and pitfalls that can crop up; which will put your game in the best possible standing to be the next big hit on the Chinese mobile market.